Upfronts 2022: Rogers expands the reach of its first-party data
The company is also making its inventory more accessible through other advanced TV buying platforms.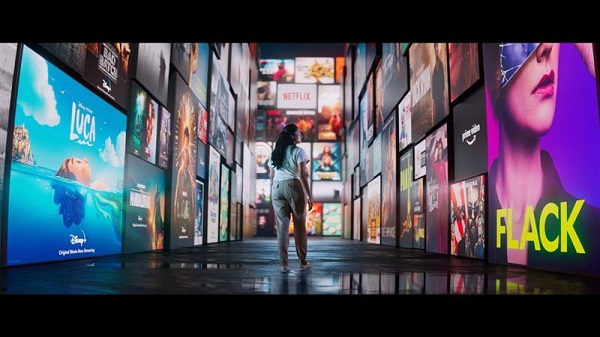 As it went over its slate of new and returning programs, Rogers Sports & Media's Upfront presentation on Tuesday kept coming back to idea of "Total TV": being able to reach a desired audience, regardless of where they are watching.
To that end, the company announced new ways its audience data could be used and its ad inventory could be accessed by advertisers and buyers.
Rogers Enabled Data ("RED") will now be available in the Cynch self-serve buying platform. Unveiled last year as part of push to remove the friction from buying across traditional and connected TV, RED uses first party data gathered through the devices and hardware viewers use to consume content to build audience segments that can be used in campaigns running on Rogers properties or ad inventory.
Last year, Rogers partnered with Corus to make its networks available on the Cynch advanced TV buying platform, alongside Corus-owned channels. Rogers confirmed to MiC that RED audiences would only be available to buy on Rogers inventory at this time.
For the first time, Cynch can now also be used for upfront buys beginning immediately. This summer, Rogers will also make its full selection of ad inventory available on Bell's SAM TV buying platform.
"While the lions share of viewers are on linear, the fastest growth comes from our OTT and connected TV apps," said Alan Dark, SVP of revenue at Rogers Sports and Media, during the presentation. "It is imperative that our brands are front and cetnre no matter how you access them. Our industry must be better at leveraging this inventory and reaching consumers, delivering ad experiences that are second to none."
Dark also talked up how the first-party data that makes up the RED audiences is "future proofed" against changes in the privacy environment, be they pending updates to Canadian regulations or the looming expiration of third-party cookies. Beyond being owned first party data, that is also thanks to the use of clean rooms and other privacy-preserving technology that allows advertisers to compare and find insights from data.
Also available later this year will be the RSM Ad manager, a self-service tool targeted to small agencies and SMBs to be able to launch connected campaigns across Rogers properties.
Finally, when it comes to the audiences Rogers boasts, the company also pointed out how its reach will increase once the merger with Shaw concludes. Though it still faces some steep regulatory hurdles before being approved, the company pointed out how it would give the company 3.5 million customers, which meant bigger audiences for its networks across linear, digital and streaming channels.