Upfronts '21: Rogers aims to take the friction out of ad buying
The broadcaster is focused on a less fragmented experience and programming based around big franchises.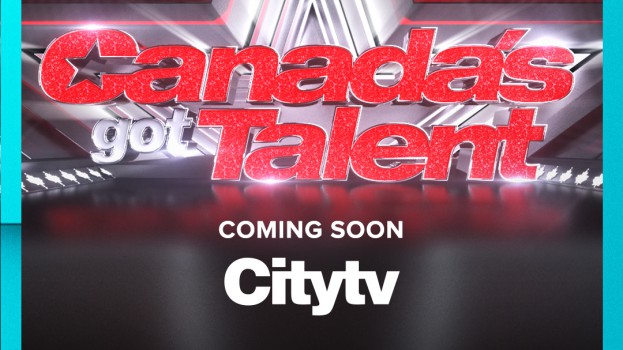 While Rogers Sports & Media's Upfront presentation was anchored in building on the broadcaster's success to date and focusing on consistency, from an advertising perspective, it was all about providing more opportunity and removing friction.
Making things easier is the name of the game, says Al Dark, SVP, revenue for Rogers Sports & Media.
"We need to make the experience of buying premium television video more efficient for our marketing and agency partners." Last year, Rogers Sports & Media announced a partnership with Corus and its Cynch buying platform, and Dark says the inventory is "fully up-and-running." And this year, it has a new deal with Bell for its cross-platform Strategic Audience Measurement tool.
The strategy there, he says, is focused on the fact that "the industry wants a singular platform, so we weren't going to go out and invest in a third and make it more difficult for agencies to activate their campaigns against our inventory." Accessibility via Bell's SAM platform won't likely be available until Q3 2021, Dark says.
As far as new ad formats and offerings, Dark says that outside of making the inventory easier to access, the focus was cleaning up the ad environment itself, especially in the sports ecosystem, in terms of the length of ads, and where and when they should be going.
"So, when you launch a highlight, we won't put an ad first-and-foremost in the server. You'll get your content first, and then you'll get an ad, and then we're expanding the time in which you'll get served another ad," along with more time-stamping, he says, to ensure audiences won't be seeing the same ads "more than once within a 15 to 20-minute experience."
He is also looking at more opportunities to activate sponsors in their live content, which is part of the new NHL studios initiative announced yesterday.
Going forward, addressable TV will be a priority, Dark says, but "not likely in the coming year." He adds that platforms like Omni Ignite will have "truly addressable inventory, meaning we're substituting ads in our linear content stream and be able to serve directly to the set top box."
In terms of promoting its content and driving new viewers, "we're going to work on being more specific about what it is you get, what content you can access," explains Dark, "because when you think of MLB TV in Canada, NHL.com in Canada, Sportsnet Now, Sportsnet Now+, the spaces can be complicated." There's more fragmentation for both sports and entertainment programming, he says, and "we need to be better at helping audiences find the content they want and need, and defining the easiest way to access it."
From a programming perspective, consistency was key. Julie Adam, president of news and entertainment, Rogers Sports & Media describes the schedule strategy as "doubling down on the well-known franchises we already have, and adding to them."
Rogers Sports & Media is now the exclusive home to Dick Wolf's Chicago franchise, which will be the highlight of the broadcaster's Wednesday night viewing, and "we were able to secure Thursday Law & Order night," she says, with the addition of a new Law & Order series, For the Defense.
The broadcaster also nailed down the popular Bachelor/Bachelorette franchise, securing more content that resonates with Canadian audiences, echoing some of the predictions from the likes of Media Expert's Richard Ivey and Dentsu's Adele Lettau following the U.S. Upfronts, both heralding concentration on procedurals and reality shows, perfect for popular theme-night viewing that can easily fill a schedule.
Diversity and inclusion is also a high priority for Rogers Sports & Media, Adam says, noting that the bigger the megaphone, the "more responsibility you have to take in terms of using it for good." She references the broadcaster's "All In" initiative, providing groups like Big Brothers Big Sisters, Blacbibilio.com, Canadian Women & Sport, Friends of Ruby and Spirit North free ad and media services to amplify their stories and missions nationally.
Adam points to Remember 929, a short video that ran across all of Rogers Sports & Media channels, as an example of its diversity and inclusion focus. "On the one-year anniversary of the murder of George Floyd, our 'All In' content council commissioned BIPOC creators to create content to drive conversation around George Floyd. That is the kind of initiative we are taking to help use our superpowers for good."
Adam called out the return of Citytv's highest-rated original scripted series, Hudson & Rex. "We're proud of that show, and the team launched a mentorship program with Shaftesbury and Pope Productions for emerging writers and directors who identify as BIPOC, so that show is using its platform to help with inclusion and diversity."
She also mentions a CityLine scholarship for BIPOC women, and a mentorship with the show's host, Tracy Moore, as well as "several Omni scholarships for students that are majoring in journalism, who want to pursue a career in ethnic and third-language journalism."