The Trade Desk says Google's loss was its gain in Q2
CEO Jeff Green was upfront about how challenges to the ad giant's market control is benefiting his company's revenue growth.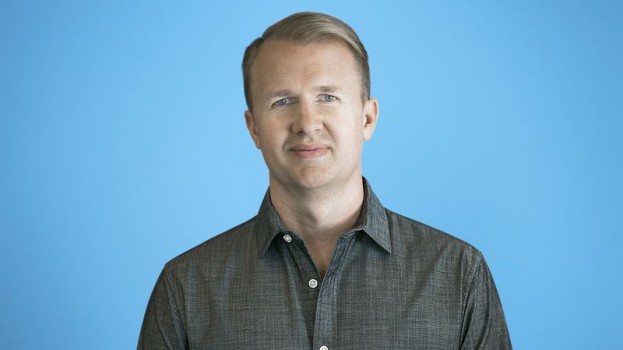 The Trade Desk's co-founder and CEO Jeff Green.
While other companies that rely on advertising for revenue faced an uphill battle in Q2, The Trade Desk managed to continue on its growth trajectory, which it is says is thanks to its position within the growing connect TV space and cracks it sees emerging in the industry's walled gardens.
Revenue at the programmatic company was up 35% year-over-year in the three months ending June 30. For the year-to-date, revenue is up 39%.
Despite the economic and privacy environments dragging down the financial results of other ad-reliant tech companies, Trade Desk co-founder and CEO Jeff Green pointed to a couple key factors that have contributed to the company's resilience in a call with analysts.
The first is the growth of connected TV, which the company says is currently its fastest-growing channel.
"I don't know that we've ever experienced a secular tailwind like this before," Green said. "CTV is evolving faster than anyone predicted. And if we continue to execute, I believe we will benefit as much as any company in the world."
That ties to the other factor that Green, somewhat bluntly, pointed to: the pressure Google has been facing globally. On the one hand, that's regulatory pressure in the form of antitrust investigations happening in some of its biggest markets, including the U.S. and U.K.
But that's also the pressure to compete in the growing connected TV market. Unlike other digital advertising, where Google is the biggest walled garden in the industry, Green said CTV is more competitive and fair, as no one has the size to run "draconion" marketplaces with "questionable integrity and fairness." As CTV becomes more of a must-buy for brands, transparency and fairness are becoming a key thing that advertisers are looking for, and have the potential to challenge the control major walled gardens have on other platforms as well. He pointed to the fact that Netflix chose Microsoft over Google for its impending addition of advertising to its platform as one sign of change.
Green said that, regardless if regulatory pressures result in any changes in Google's hold on the ad market, The Trade Desk still stands to benefit.
"I believe Google's biggest obstacle to competing in programmatic and in CTV is their lack of objectivity," he said. "We don't own any inventory, and we can partner with everyone in CTV. That gives us a level of objectivity that Google can't overcome as long as it owns YouTube and its search engine…and continues to operate on both the buy side and the sell side. Advertisers are increasingly aware of the very concerns that [regulators are] raising, especially the large brand advertisers and their agencies that today constitute the majority of spend on our platform."
Outside of connected TV, the company pointed to big partnerships with the likes of Amazon and Disney for its UID 2.0 cookie alternative as a positive sign for the future growth of its core display business. The company has also been making more in-roads with another growth opportunity: retail media and shopper marketing, having signed a new deal with U.S. grocer Albertson's in Q2.