Now may be the time to invest in TV advertising
The convergence of linear and CTV, with more options coming, are offering the best of both worlds.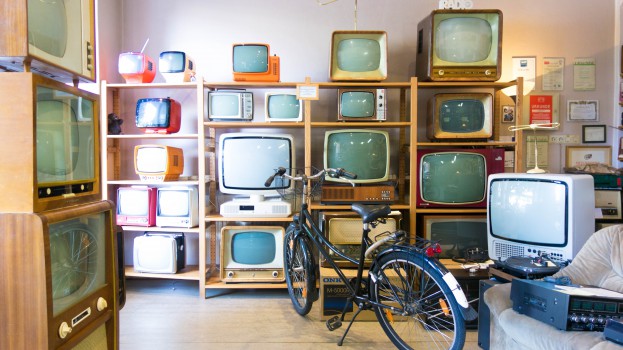 TV advertising opportunities are going from strength to strength, according to an outlook media agency Cairns Oneil has compiled for the rest of 2022.
"Our agency is bullish on TV as a screen. We see a lot of new advertising opportunities coming through the screen, through traditional broadcast, connected TV and the pending launch of new OTT," Devon MacDonald, president of Cairns Oneil, tells MiC.
A big reason for that is because traditional TV and connected TV can finally work together. Traditional TV can benefit from the insights and measurement opportunities connected TV offers, thanks to advancements made on integrating technology from the broadcasters, like Bell's marketing platform SAM and Corus' data-driven buying platform Cynch.
Meanwhile, connected TV and OTT can conversely learn that the value exchange that consumers experience from broadcast is really valuable and is a culturally viable way of consuming content at a reduced or free cost – something connected TV and OTT operators may want to replicate.
This does not mean that broadcast TV does not have its fair share of complications.
 "The issue I see in traditional broadcast buying is still being married to broadcast audiences and it's a massive hurdle," says MacDonald. "A lot of advertisers today look at the performance that comes from digital marketing and media. They're very used to measuring and slicing and dicing their plans and optimizing their buys. Broadcast media is still planned and bought at a demographic audience or geography basis and doesn't offer marketers or planners the same opportunities. And that is really holding them back."
As such, broadcast TV operators may want to consider offering buying plans more in line with those available in digital media. This could be their best defense in protecting media investment.
The agency's fall outlook also warned of further audience fragmentation, due to diminishing audience performance within DSPs as reach is affected by privacy changes and content erosion which happens when consumers opt out of advertising. But the proliferation of content opportunities across OTT and connected TV is also building on the increasing fragmentation of time across social. Consumers' time is being split between all old and new platforms (OTT, Connected TV and traditional TV) making it harder to reach them. What is needed to resolve this issue amongst TV platforms is common measurement and common audience development.
Finally, the agency warned against pulling back from advertising despite tough times and small budgets by giving the pandemic as an example. "We know for certainty though that the brands that paused marketing during the pandemic had the hardest time climbing out of it," concludes the outlook.