Spotted! Chevy makes a TikTok song using the Bolt
An effect on the platform also lets users sample the various sounds the EV makes and remix them into songs of their own.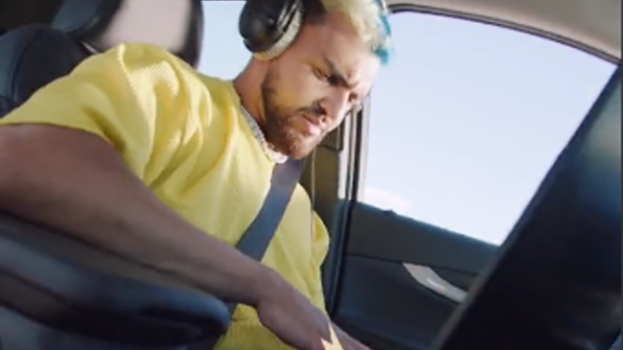 Electric vehicles are known for being nearly noiseless as they drive down the road.
But that didn't stop Chevrolet from finding all the little sounds its Bolt EV makes and turn them into a way to engage younger drivers without the traditional test drive.
Agency Momentum Worldwide worked with Canadian musician and TikTok influencer Tiagz to create samples from the various sounds the Chevy Bolt makes. Those include things like pushing a button on the touch screen, adjusting the windows and seats and even the driver-side door closing.
Tiagz then put the samples together to create a remix of one of his own songs, which was then featured in the campaign's launch spot.
"Appealing to a demographic who values self-expression, creativity and the arts, we asked ourselves, what if in place of a test drive, you could experience the Chevy Bolt through the way it sounds?" said James Hodge, brand director for Chevrolet Canada.
But to fully engage other music and culture fans on TikTok, Chevrolet created a branded video effect that allows users to take the same samples and turn them into a song of their own. Like all audio on the platform, the songs they create and upload to the platform can be shared and used by other creators. Anyone who does will also be entered into a contest to win a trip for two to a concert of their choice in Canada.
The campaign also marks a number of firsts for advertisers on TikTok. It is the first time a brand has created a music-based effect on the platform, and Chevrolet is also the first auto brand to use the platform's Interactive Add-On feature.
Interactive Add-Ons, released earlier this year, create visual effects ranging from polls and gift codes to gesture-based effects and pop-outs to in-feed ads, depending on which lower- and higher-funnel goals an advertiser has. For Chevy, the add-ons are being used to drive interaction with the branded effect and contest.
Carat and Dentsu are also providing media and digital support on the campaign.