Articles Tagged 'Advertising Week New York'
Ad Week blog: Programmatic TV buys
M2 Universal's Will Pate shares takeaways from Magna Global's session on what it is calling the future of TV buying.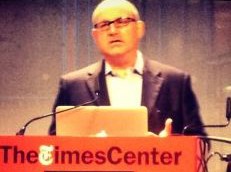 Ad Week Blog: Then, now and an exponentially different tomorrow
Tech expert Shelly Palmer tells the industry crowd we are only at the "baby beginnings" of the tech changes to come.
Ad Week blog: Erupt or be disrupted
M2 Universal's new VP of digital, Will Pate on his takeaways from a CEO-filled session at day one of Advertising Week.