Articles Tagged 'Peter Csathy'
Has Netflix plateaued in Canada?
The SVOD giant has a lot of room for growth right now, just not in North America.
With ad demand dwindling, could freemium be the future?
Spotify was largely unscathed in Q2 thanks to a stream of income outside of advertising. Experts discuss how the model could work in other contexts.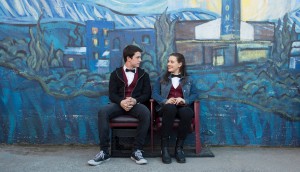 SVODs and ads: It's complicated
With the OTT market now welcoming another player – Apple – MiC taps its digital experts on how ads on SVODs are likely to be received, and where the potential lies.
Verizon to acquire AOL for $4.4 billion
Analysts say the bid will turn the telco giant into a vertically integrated company with a massive platform to increase its content distribution.