Verizon to acquire AOL for $4.4 billion
Analysts say the bid will turn the telco giant into a vertically integrated company with a massive platform to increase its content distribution.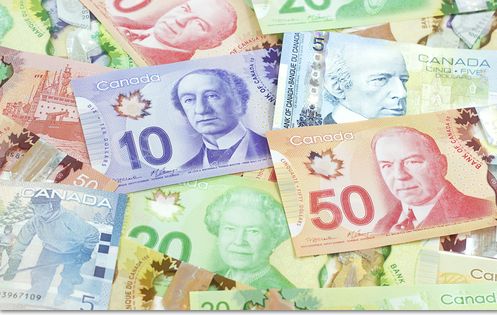 By: Bree Rody-Mantha
Just days after AOL's first quarter earnings were made public, Verizon Communications announced that it will buy AOL for $4.4 billion. The deal is expected to close this summer.
In a statement, Verizon chairman and CEO Lowell McAdam, said AOL's advertising model was one of the attractive features of the acquisition.
"AOL's advertising model aligns with (our) approach, and the advertising platform provides a key tool for us to develop future revenue streams," said McAdam. "This acquisition supports our strategy to provide a cross-screen connection for consumers, creators and advertisers to deliver that premium customer experience."
Last week's quarterly earnings report showed a strong performance in AOL's advertising platforms, particularly in third-party sites where the company saw a 19% growth from Q1 in 2014. CEO Tim Armstrong credited mobile, video and programmatic advertising for these gains. Comparatively, advertising revenue on its own sites were down 4%, due in part to the news content platform, Patch.
These earnings came after years of struggle for the former tech behemoth. Rumors have circulated that AOL was looking to sell for some time, with Yahoo reportedly urged to buy the company at an earlier date.
Advisor and media analyst Peter Csathy, with Manatt Digital Media in Los Angeles, shared his thoughts on the Verizon deal on his blog Tuesday.
"At first blush, my 'blink' reaction is that I like it," he said. "With AOL, Verizon becomes almost Comcast/NBCUniversal-like — vertically integrated, with a massive distribution platform to pipe heaps of content."
However, Kaan Yigit, president of Toronto-based Solutions Research Group, described the move as "underwhelming." In an email to StreamDaily, Yigit said, despite the buzz, the move was not as noteworthy or gutsy as it might appear.
"AOL's assets are a mixed bag and, while they have the reach with (The Huffington Post), I don't see the collection of assets as particularly strong," he said, adding that $4.4 billion for AOL is "pocket change"  for a company of Verizon's size.
"So it's not a high risk play — it's a 'let's give it a try' play," Yigit said. 
Verizon has been spending aggressively this year in order to put in motion its OTT video strategy and LTE  to deliver more content to more people across multiple devices and platforms. The acquisition helps to foster "a global multi-screen network platform," according to McAdam.
AOL will become a wholly owned subsidiary of Verizon, with Armstrong remaining on board following the closure of the deal.
In an email, Caroline Campbell, SVP of brand and communications with AOL, said: "The combination of Verizon and AOL creates a powerful force in mobile, video, social, and programmatic platforms."
She highlighted key points of the deal, including:
Verizon touches 70% of Internet traffic across 1.5 billion PCs, TVs and mobile devices; and

 Verizon and AOL will double the size of the mobile video/TV ad market.
The deal was advised by LionTree Advisors, Weil Gotshal & Manges and Guggenheim Partners on Verizon's side of the deal, as well as Allen & Co LLC and Wachtell Lipton Rosen & Katz for AOL.
From Stream Daily, image courtesy of Shutterstock