Articles Tagged 'Saks Fifth Avenue'
CF gets traditional to attract high-end shoppers
The company's SVP of marketing on the mass luxury push it has launched to reset the mindset of potential consumers.
Toronto Eaton Centre's luxurious play
The shopping centre aims to attract a more upscale crowd for its upcoming flagship additions with its first sponsorship of World MasterCard Fashion Week.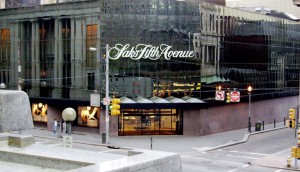 Hudson's Bay Company to buy Saks
HBC will acquire the luxury retailer for approximately $2.9 billion and look to introduce the brand to Canada through full-line, outlet and online stores.