UM and M2 Universal top Canadian RECMA report
The Mediabrands agencies brought in the most billings in the country for 2011.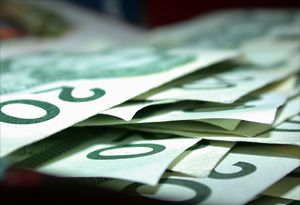 The Research Company Evaluating the Media Agency Industry (RECMA) has released additional details to its 2011 report, with Mediabrands agencies UM and M2 Universal topping the Canadian list for the year, bringing in $1.14 billion in billings. This is up 2% over its 2010 billings of $1.12 billion. The two agencies are measured together in the report, with M2 Universal bringing in $661 million in billings and UM Canada $479 million.
Coming in at number two in Canada was GroupM agency MediaCom, which brought in $955 million in billings for the year, the same as it did in 2010.
The number three spot in Canada went to ZenithOptimedia, which jumped 20% over its 2010 billings, bringing in $905 million in 2011. The agency saw the biggest jump in billings for the year in Canada.
Rounding out the Canadian top five were Mindshare at number four with $845 million in billings (down  3% from 2010) and OMD at number five with $832 million (unchanged from 2010).
The biggest drop in billings for the year in Canada was Starcom MediaVest, which dropped 6% versus its 2010 results from $700 million to $658 million this year.
Overall, Canadian media companies were up 4% in billings in 2011 versus 2010, bringing in $8.21 billion last year versus $7.93 billion the previous year. According to the report there were 1,998 staff working at the 16 measured agencies in Canada in 2011.