Blog: The goods on Firefox's new launch
Neil Sweeney, president and CEO at Juice Mobile is giving MiC readers the rundown of the top news from this week's Mobile World Congress in Barcelona.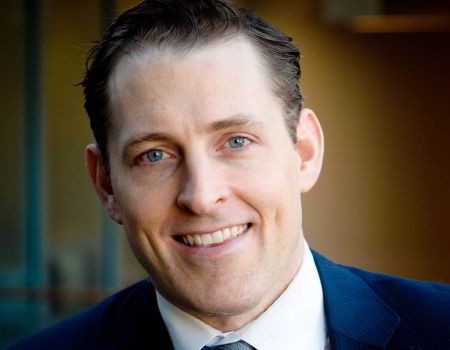 Neil Sweeney, president and CEO of Juice Mobile, is in Barcelona this week at the Mobile World Congress and is bringing the biggest headlines to MiC readers by blogging from the event.
Mozilla's new mobile operating system, Firefox OS, surfaced as the biggest news story from the Mobile World Congress launch on Monday. This product could very well threaten the dominant smartphone players, Apple and Google, by providing an alternative to these operating systems.
Why you might ask? With Firefox OS, Mozilla has created an open platform built entirely on HTML5, which is fundamentally different than the other two smartphone players, which each work in closed ecosystems. The creation of a cross-platform OS that works on multiple handsets is disruptive and will change the way carriers and consumers function in the mobile ecosystem.
You might think both Apple and Google literally own the space because both are far ahead. But one thing is clear: Consumers tend to want an alternative when one or two players possess too much power in the marketplace. Firefox OS is this alternative and launched yesterday with 18 international mobile phone operators already committed, and plans to initially launch in nine markets with additional countries to follow.
In addition, Mozilla engages a network with over 10,000 developers at their disposal – more than either Google or Apple.  Mozilla has also demonstrated that they can go toe-to-toe with the big guys by leveraging their success and traction in the browser war. Firefox continues to hold the second place position in worldwide combined and desktop market share, beating Chrome.
But by far the biggest reason that Mozilla could disrupt the entire ecosystem is because they are an open source non-profit company fighting for openness. What we have typically seen from the tech giants when they fall behind the innovation curve or miss an opportunity is that they open their wallets and make acquisitions (e.g. Instagram).  Mozilla does not offer a purchase option – they have to fight the competition head on by building a product and platform that is an alternative to the current closed mobile ecosystems and allows more customization for carriers and consumers.
While the initial product still needs some fine-tuning before it launches in Canada, Firefox OS aims to change the way consumers use the mobile web. This will change the landscape for marketers in the short term as it could lead to a new world of content development; however, if successful, Firefox OS could alter the application market and finally be a catalyst for a larger push into HTML5 and a fundamental move away from apps.