Spotted! Big Brother Canada gets sloppy
To promote tonight's series premiere, a branded food truck is touring Toronto and serving up free helpings of the house food called slop.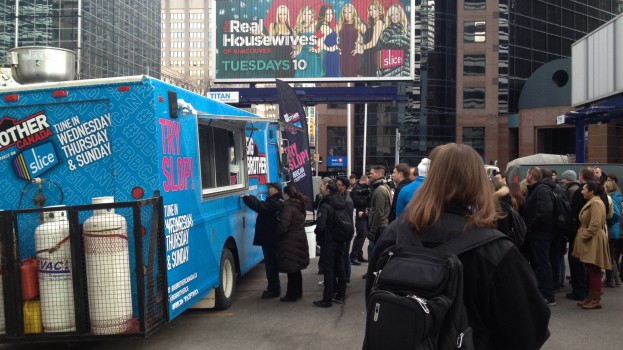 Ahead of tonight's series premiere, Big Brother Canada is taking to the streets to build up fan buzz, and leveraging the food truck craze to serve up free helpings of the infamous house food known as slop.
Targeting adults aged 18 to 40 with a slight female skew, the experiential campaign was executed by Diamond Integrated Marketing in tandem with the Shaw Media and Slice teams.
Prior to the launch of the campaign, Big Brother Canada's Facebook page hosted a poll, allowing fans to choose which ingredients could be mixed into the slop. During the two-day, Toronto-only event the truck will tour around the city from 7:30 a.m. to 6 p.m. Fans of the show can follow its progress on Facebook, or track it using the Twitter hashtags #BBCan and #SlopTruck.
As an added surprise, celebrities including former Big Brother winner Dan Gheesling, will be serving up the mysterious food, and visitors will have a chance to win tickets to the series' live eviction shows.
Stephen Rankin, VP client service, Diamond Integrated Marketing, tells MiC that the campaign was conceived based on research that showed slop had taken on a life of its own with the Big Brother fanbase. He adds that the execution allows the Big Brother Canada brand to connect with viewers by offering them a chance to experience an element of the show that is typically only available to its contestants.
The Big Brother Canada food truck will continue its tour until 6 p.m. this evening.