TV advertising wins hands down: TVB study
Laura Gaggi, Bruce Neve and Jake Norman weigh in on study results from the Television Bureau of Canada.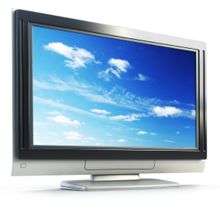 Don't flick the switch on TV advertising just yet. According to the Television Bureau of Canada (TVB), the time-honoured platform remains the most effective way to connect with audiences.
The association released findings from the "Attitudinal Survey 2011" this week to measure the effectiveness of the platform as digital becomes increasingly prevalent.
The report cites that of the 1,000 Canadians interviewed, 60% of them feel that TV advertising is the most effective and powerful when compared to radio, print, OOH and online ads.
Also interesting to note is that 88% of the adult respondents say that they have seen or heard an ad that has either reduced them to tears or brought them to laughter. Of the emotion-eliciting ads, 80.5% of them were seen on television.
MiC asked Laura Gaggi from Gaggi Media, Bruce Neve from Starcom MediaVest Group and Jake Norman from Mindshare Canada to comment on the subject of TV advertising and how it should be used in campaigns.
Laura Gaggi, President, Gaggi Media Communications:
You will get no argument from Gaggi Media about TV being the most effective way to reach an audience.
We have been tracking TV's influence for years and the story has not changed. Despite the current obsession with digital media, Gaggi strongly supports the need for integrated media campaigns and believes that television will continue to play a major role in affecting clients' businesses over the long term. Television needs to be a bigger part of the conversation…as does all non-digital media.
Over the years Gaggi has witnessed immediate sales lifts within a day or two of launching a new product or service on television. This immediate response rarely happens with any other medium. In the past week we launched two TV campaigns for clients who have not been on TV in Canada before – one for Rent-a-Centre (RAC) and another for PricewaterhouseCoopers (PwC). Both clients indicated early response to the TV commercials with store visits (for RAC) and inquiries (for PwC).
Bruce Neve, CEO, Starcom MediaVest Group:
First, I applaud the TVB for doing ongoing research and providing insights into the perceptions and attitudes of Canadians.
There is no doubt in my mind that TV is still an extremely powerful medium to drive awareness, engagement and word of mouth.
However, I don't think it is as powerful as it was when the TVB first started 50 years ago.
We are more interested in the most powerful combination of media that can deliver a consumer experience that changes behaviour; and TV (or video, delivered across multiple screens) is most often a part of that combination. The rise of "social" TV and synched viewing and TV apps has reinvigorated the medium, as has the broad range and long tail of quality content.
Jake Norman, managing director business planning, invention, Mindshare Canada:
If you have a broad mass audience, TV is the most effective way of putting a message in front of as many of that target audience as quickly as possible.
However with increased data and the digitization of the path to purchase, our clients' objectives are not just about reach, and the audience is more tightly defined.
These days we rarely speak about single-channel solutions, we segment our target audience based on where they are in the purchase funnel, and increasingly the solution is content and advertising. The question of effectiveness is then grounded on specific metrics across paid, owned and earned channels, and deliveries in isolation and in concert.
To fuel this evolution we invest in understanding relationships with channels as well as advertising. One recent study (TeleVisionary) showed that the smaller the screen the higher the degree of attention paid. Another (Mindreader) revealed that while 40% of regular viewers said that they loved TV, the percentage of channel users who claimed to love that specific channel was higher for mobile (60%) and search engines (63%) as they were for degree of attention paid.
This does not mean that search and mobile are more effective than television per se but that there are specific roles for each channel and they should be judged against the ability to complete the communications job to be done.