Kraft Hockeyville is on the hunt again
The competition that has communities vying for the title of most passionate hockey town is back with some changes.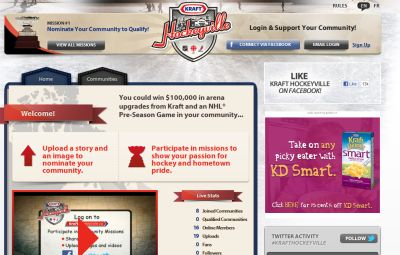 Kraft Hockeyville is back, and as MiC has learned over the years reporting on the community-driven program, the brand is not afraid to keep it fresh.
The seven-year running competition (in partnership with the CBC, NHL and NHLPA), which searches for the most hockey-crazed Canuck community, began in 2006 with a $50,000 reward given to the winning town to upgrade and repair its hockey arena.
In addition, the winning towns also play host to a live pre-season NHL game. Over the years, the prize pot doubled to $100,000, social media efforts have increased with the creation of an official Facebook page. A Flickr page was added to show images of past events, and last year the logo was refreshed.
In its 2011 edition, the brand has introduced a few more changes to its Hockeyville campaign. This year, there will be an additional five community finalists and an early-bird prize of $10,000 worth of hockey equipment that will be given to one of the communities that entered the program before the Dec. 16 deadline. Also on the roster of changes is the addition of online virtual trophies. There are five in total and those who participate in the online activities, such as posting pictures and posts about their community on the Hockeyville website, will be rewarded with one each time they do so.
Since its inception, the campaign has seen 22,000 submissions from 2,000 communities and 30 million votes for the winning cities. A total of $1,000,000 has been provided by the Kraft Hockeville partners for communities to upgrade their arenas as well as to go toward local food banks and hockey equipment.
"This is a national stage for communities across Canada to show hockey pride," Lindsay Rogers, associate consumer promotions manager, Kraft Canada, tells MiC. "It's a Canadian sport that most communities love to rally around and recognize the active role it has in promoting a healthy lifestyle."
To promote the campaign, created by creative agency MacLaren Momentum, MediaVest has placed print ads in Western Living and The Hockey News. There will also be banner ads on CBC.ca, as well as a homepage domination of NHL.com. Additionally, TV spots will air during CBC programming throughout the week.
This year's supporting brands include Kraft Dinner, Cracker Barrel, Chips Ahoy and Tassimo.