2012 Mobile Future in Focus: comScore study
The report states that Canadians are increasingly using mobile to access retail and commerce sites.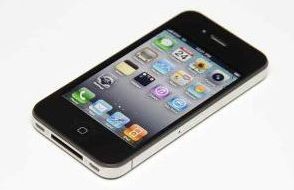 ComScore's 2012 Mobile Future in Focus report is out. And while increasing mobile adoption and consumption rates revealed in the study present a picture that marketers have come to expect, comScore predicts that it's just the beginning.
The report provides an analysis of surveys completed by mobile users in the US, Canada, the UK, Germany, France, Spain and Italy in 2011. It predicts that over 50% of mobile users in most markets will own a smartphone by the end of 2012. The proportion of smartphone owners in Canada is currently sitting at 45.3%, according to the report, with 6.5% of internet traffic having come from mobile platforms in 2011.
The top five smartphone platforms in Canada are listed as RIM/BlackBerry (32.6%), Apple iOS (31.2%), Android (27.8%), Symbian (4.5%) and Microsoft (2.9%). Canada was the only market reported by comScore to have a top market share by RIM/BlackBerry. Although over the past six months, the Waterloo-based company has lost 6% of its share, with most of it going to Android, comScore reports.
ComScore also reported the different activities that mobile phone users engaged in, for example, accessing social networking and blog sites (31.2%), playing games (30.8%) and accessing online retail (6.1%).
The report states that the trend for consumers using their devices for retail and commerce is increasing, which has led to disruption in the retail environment. Brands can use this as an opportunity to reach consumers through the channel, but must be wary of the challenge it poses as consumers increasingly consult their mobile phones while inside stores, further complicating the customer conversation.
A good fraction of consumers used their smartphones to scan QR codes on, for example, print ads, product packaging and outdoor kiosks, with comScore reporting that 16.1% of Canadians used the two-dimensional codes in 2011.
Only a couple years after they were launched, tablets continue to penetrate the Canadian market with the report stating that 10.3% of those who own a mobile device also own a tablet. ComScore reports this as an indication that tablets are not necessarily replacing smartphones or computers, but rather, supplementing them. ComScore refers to the trend as a "multi-device diet" that is increasingly becoming the norm among consumers as they become "digital omnivores."