From NFC to measurement changes: OOH innovations
Zoom Media adds Nielsen metrics to networks, and Astral introduces NFC and Visual Optimization tools.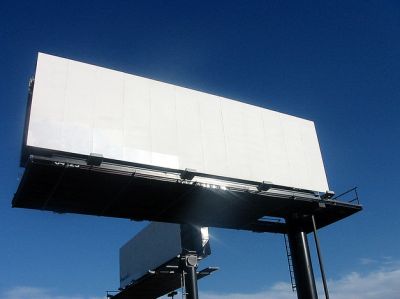 To some extent, advancements in out-of-home can be seen as an upshot of urbanization. As migration from rural towns to urban cities increases the world over, so does the call for innovative outdoor media that piques the interest of the daily commuter.
Over the years, many OOH ads have turned from print to digital, as advertisers appreciate the convenience of being able to tailor ad placement according to the time of day or during a particular campaign phase, and provide onlookers with moving, multi-sensory imagery. And more recently, the evolution has seen Canadian transit shelters and restobars turn into scanning devices with the use of a chip initially meant for in-store purchasing.
Zoom Media has announced it is changing the way it allows clients to plan and buy faces in its Zoom Fitness network, partnering with Nielsen to provide metrics that sell spots through measurement data by the audience, rather than the number of boards sold.
The move follows Nielsen working with Zoom Media for the past few years in the US, Carole Alalouf, VP, strategic marketing and research, Zoom Media, tells MiC.
"In general Canada is a couple years behind in the industry relative to the US," she says. "One of the reasons this is so important to us in that we believe there needs to be a shift from selling boards and spots to selling audience. Last fall, we decided we wanted to shift the focus from the boards to the actual audience impressions that we delivered. This meant that we needed to revise the entire rate card from a per board number to a CPM rate."
Alalouf says one of the benefits of measuring by audience is it allows the digital boards in Zoom Media's network to be measured the same way as TV and digital, which makes it easier for planners to buy the faces.
Paul Lindstrom, senior VP, custom research, Nielsen, says Zoom Media hopes to become a leader in the way the faces are planned and sold, to encourage other companies to switch the way they measure their networks in Canada.
Also making waves in the OOH landscape in Canada is the introduction of Near Field Communication (NFC) technology. NFC is used much like a QR code, except without the need for an application. It was adopted by Astral OOH and Newad earlier this year and was recently used in a Best New Product Awards campaign that gets consumers to scan and enter a contest using their NFC-enabled smartphones.
Richard Ivey, senior VP, customer service at Media Experts and chair of the COMB Research Committee tells MiC that he is optimistic about the advancement, adding that media planners can almost look at it from a cost-per-action standpoint in that the exchanges can be compared to, for example, online click-through rates or another metric that indicates interaction.
"Because NFC is used as a transactional tool in stores, the adoption will be much higher [than QR codes], as I think people will become more used to using it. [However] not many are doing an entire campaign based on this yet  because I just don't think the scale is there right now," he notes, adding that there will certainly be experimentation to come with retail brands likely looking for ways to best use it for couponing or even on-the-spot purchasing.
Astral OOH also recently launched a new OOH tool,  a Visual Optimization tool that scans client ads before being put in market to determine where eyes are most likely to fall.
Ivey says the tool is appealing because it allows for the potential to understand what people are doing in the space.
"It's interesting from the standpoint of accountability [and] a huge step forward in terms of understanding just how people are interacting with the unit," he says.
"Most other media has some level of lean-forward accountability," he says. "For TV, you have to turn on a station and you have to watch, so that gives you some indication that someone is in front of it. With a magazine, you have to purchase it or get a subscription, there's something you have to do before you're counted in. Whereas in OOH, if you're on the street, or you're driving, [advertisers] assume that you've seen the ad, and that's not really the case." And while it's not going to give you those precise reach numbers, he notes that it is certainly a step in the right direction.
Innovation in the space is not set to taper off anytime soon. According to a 2011 Up Front and Personal report published by the Centre of Future Studies and commissioned by 3M|GTG, outdoor advertising is expected to see an upheaval of change in the next three years.
The report, which was based on 21 in-depth interviews with leading global technologists, advertisers and media businesses, predicts "gladvertising/sadvertising" to appear on the market this year. The future wave of outdoor advertising uses emotion recognition software (ERS) and cameras to react to consumers' moods. Using the tech, digital OOH board can detect a pedestrian's happy, sad, angry or surprised facial expression and react by delivering tailored messaging that speaks to that person's mood. For example, a sad-looking person can be shown images of a serene beach backdrop for a tourism brand or chocolate treats from a confectionary brand.
Other innovations forecasted by the report include Kinect-like technology that brings new interactivity to DOOH, contextual out-of-home boards that deliver relevant ads based on external data ranging from the gender/age of the consumer to the current weather, as well as multi-sensory ads that combine elements of sound, video, smell and lighting to entice the viewer.
"There has been a lot of experimenting with facial recognition, which could be very cool from a measurement standpoint. You'd also be able to do more behavioral targeting whereby understanding who is in front of your ad [can lead to] serving them a different ad on a digital platform," adds Ivey. "That type of tech is being used at security in airports, but I can see it making its way into advertising and into Canada."