Bell reports stronger net earnings in soft TV ad market
Parent company BCE credited its year-over-year period growth in part to the creation of Bell Media, formed when the company purchased CTV.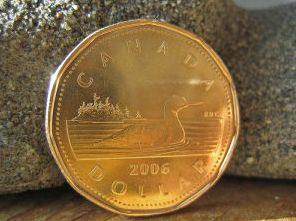 BCE, the parent company of Bell Media, says it has notched a $574 million increase in net earnings in the first fiscal quarter of 2012 versus the first quarter of 2011.
In its quarter report released today it credited that year-over-year period growth of 14.1% in part to the creation in April 2011 of Bell Media, formed when Bell purchased CTV.
Bell Media's own revenue was $512 million in the first quarter, driven by advertising sales at CTV and its specialty channels. It noted "however, consistent with a slow-growing and uncertain economy, advertising sales in conventional television were affected by a softer advertising market."
Meanwhile, it added TV "subscriber revenues this quarter reflected higher rates charged to broadcast distributors for carrying leading Bell Media specialty channels, such as TSN and RDS."
Its Bell TV unit also saw growth in actual subscribers, achieving 17,623 net new activations in the period, up from 8,058 in the first quarter of fiscal 2011. It said that net growth was due in part to strong sales of its high-end Fibe TV product.
"At March 31, 2012," the company said, "our TV subscriber base totalled 2,111,675, representing a 3.3% increase since the end of the first quarter of 2011."
Elsewhere in its quarterly report, it articulated its various long-term strategic objectives. It included: "building and maintaining strategic supply arrangements for content on four screens, successfully acquiring high-rated programming and differentiated content to execute on Bell's multi-screen content strategy, producing and commissioning high-quality Canadian content, and producing market-leading news."
However, it underscored as one of a number of risks to its continued profitability "the adverse effect of new technology and increasing fragmentation in Bell Media Inc.'s television and radio markets."
The company noted that while it bought Astral Media during the quarter, that deal won't close until later in the year and so wasn't reflected in this discussion of its financial numbers.
From Playback Daily