Spotted! H&M rises to the occasion
The brand has built a giant glass tent at Yonge-Dundas Square to start the summer season in style.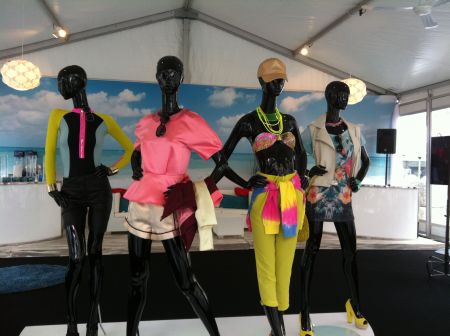 Indications of summer in the city include flowers in bloom, sidewalks teeming with sun-thirsty pedestrians, patio line-ups, and not to mention pop-up lounge executions.
H&M is among the first to pop up, with a 33 x 33 foot glass tent to be placed at Yonge-Dundas Square by Speed Experiential Marketing from May 3 to 4.
The placement was strategic in that it gives visitors a peek at selections of the brand's swimsuit pieces (while sipping on a free beverage or two), and the ability to later make a purchase at its store next door in the Eaton Centre, Edgar Apse, director, strategic services, Speed Experiential Marketing tells MiC.
"The typical pop-up lounge is done in a small, unique fashion that appears in all kinds of environments," says Apse. "What H&M has chosen to do, is include clothes as a media showcase in a dynamic lounge. It's not just a little pop-up, it's inviting and allows for ultimate branding and is an extension of the store across the street."
H&M's media agency of record, MediaCom Canada, worked alongside Speed Experiential Marketing to make sure that all advertising budgets are leveraged together, adds Apse, as this is only the first phase of the Summer Collection campaign, with more to come from the brand in the next six weeks.