Articles Tagged 'Yonge-Dundas Square'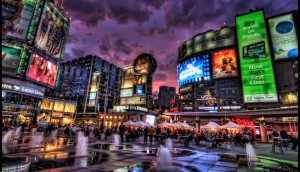 Yonge-Dundas Square is giving away ad space
Five digital screens will be provided, for free, to clients that are doing activations in the Square below.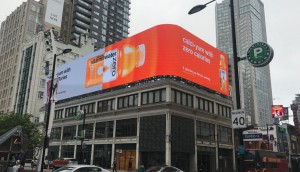 Bell Media goes big for new digital screen
Astral Out-of-Home has converted the board above the old Hard Rock Café at Toronto's Yonge-Dundas Square.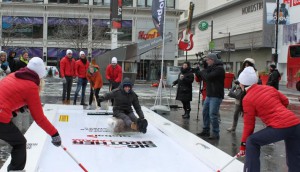 Spotted! Corus brings human curling to the street for Big Brother Canada
A March break stunt at Toronto's Yonge-Dundas Square promotes season five of the show on Global Television.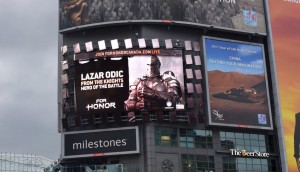 Spotted! Ubisoft turns your phone into a sword
How the company used mobile tech and social community building to promote a new game to a mass audience.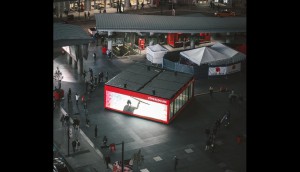 Spotted! Kia Canada aims to shift brand perception
The automaker's interactive OOH display at Yonge-Dundas is part of a strategy to make itself synonymous with quality, not just price.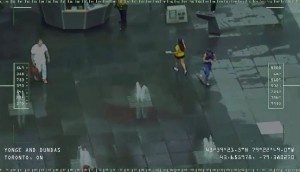 Spotted! Snowden film campaign is watching you
An OOH Toronto push promoting the movie includes surveillance cameras broadcasting live footage of people passing through Yonge-Dundas Square.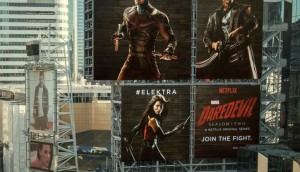 Spotted! Daredevil starts a fight
A billboard promoting the new season of the Netflix show will evolve as viewers talk about the characters on social media.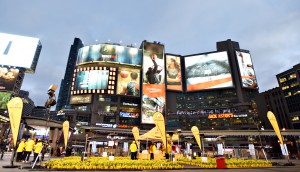 Spotted! Breakfast sandwiches amidst a field of gold
The Egg Farmers of Canada took over Yonge-Dundas Square to promote the importance of high-quality, local eggs to the Canadian morning meal.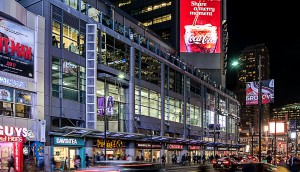 Inaugurating Canada's largest vertical screen
Coca-Cola's #MakeSomeoneHappy campaign launches on Cieslok Media's newest digital addition to Yonge-Dundas Square.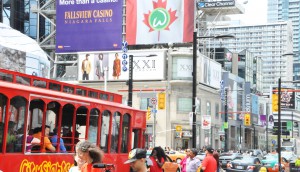 Clear Channel upgrades Dundas Square screen
The OOH company has updated one of its digital screens on the Bay Media Tower where daily footfalls reach 137,000.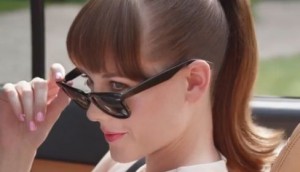 Revlon goes looking for love
To promote its first new tagline in a decade, the cosmetics company is launching a media plan that includes its first OOH ads and dating websites.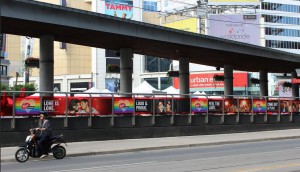 Spotted! Virgin Mobile shows its pride
The mobile company takes over Yonge-Dundas Square in Toronto to spread a message of love.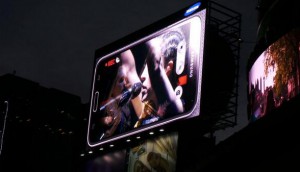 Samsung goes big…really big
The company's new Yonge-Dundas Square billboard, which can display live video and social media content, launched this weekend.