Chris Williams named IAB Canada president
The former Media Contacts managing director and SVP takes over from Paula Gignac next week.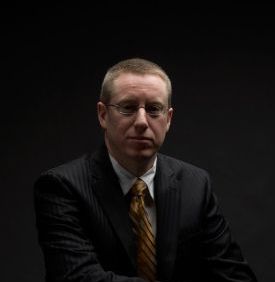 IAB Canada has announced Chris Williams as the new president of the organization, effective June 14. Willams takes over from Paula Gignac, who announced her departure earlier this year.
Williams most recently worked as managing director and SVP at Media Contacts, and has been on IAB Canada's board for the past 11 years. He also led IAB Canada's Agency Council for four years earlier in the organization's history, according to a release.
"It's a great honour and responsibility to be entrusted with the leadership of IAB Canada after Paula," said Williams in the release. "I have seen the organization grow and mature under her guidance, and certainly the bar is set very high. And while challenges within the industry are substantial, so are the opportunities for publishers, agencies, advertisers and indeed all parts of the digital ecosystem alike, as everything gets re-imagined and re-invented daily as it passes through digital's lens. I look forward to working with IAB Canada's members, councils, committees, board and staff to highlight these opportunities to all, and to help take both IAB Canada, and the Canadian digital industry which we collectively represent, to its next level."
"As one of his publisher references remarked in her letter of support for him, Chris is indeed the logical successor for president of IAB Canada," said Paula Gignac. "And at this important inflection point in both digital's and IAB Canada's development, I'm completely confident and absolutely thrilled to pass the baton onto Chris, knowing how deep his knowledge and passion for all things digital, and for IAB Canada and its members runs. I expect that both IAB Canada members and the industry will see great things from him in the very near future."