Mindshare continues to expand
The global media co has launched a new data source, CORE, and the Canadian arm has hired a managing director, client leadership, and a director of digital analytics.
In another move to expand its footprint in Canada, Mindshare has added two new executives to its force.
Janet Mainprize (previously the VP director strategic services and media optimization at Wunderman) has come on board as Mindshare's director of digital analytics.
Mainprize will head the digital reporting and traffic teams for Ford Canada, and Karen Nayler, CEO, Mindshare, tells MiC the new exec and her team will be "focused on tools and analytics that will feed the communications and trading systems."
"This shift to a specialized senior-level focus on digital analytics recognizes the increasing volume of data that we have available to fuel our communication strategies," she adds.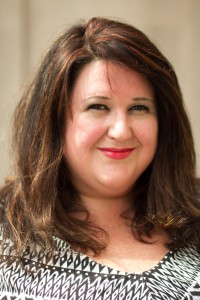 Joining the media agency as managing director, client leadership, Paula Carolan will be responsible for managing senior client relations for accounts such as Mazda, and will oversee planning and implementation of client campaigns, according to a release.
Carolan comes from OMD, where she worked as client communications director on brands including Mercedes-Benz, PepsiCo Canada and Parmalat.
Mindshare's expansion first began late last month when the agency hired Jake Norman as the agency's president and chief strategy officer.
Other big news from the agency came this morning, with Mindshare Worldwide announcing the launch of CORE – a user-centric data-driven intelligence platform that aids in efficient marketing spend, targeting and optimization, according to a statement.
The platform was created together with a group of tech and data partners, including Adobe, Nielsen and Visible Measures.
It is meant to bring together all of Mindshare's media data and consumer insights, as well as the third party partners' intelligence to create an all-in-one data source that can be easily accessed by clients across the world.
"We've been able to create an enviable solution that delivers institutional marketing intelligence across all aspects of the marketing ecosystem, be they above or below the line, product- or consumer-centric," said Steve Plimsoll, CTO Mindshare Worldwide and CORE project leader in the release.
"Gone are the traditional data silos or black boxes and the need for complicated coding or middle men historically needed for marketing professionals to access or ask questions of the data," he adds. "Data now truly is at their fingertips."