Cartoon Network, Adult Swim help Teletoon compete, execs say
US brand extensions that launched Wednesday will include more Canadian-commissioned shows, says Teletoon VP of business ops Trent Locke.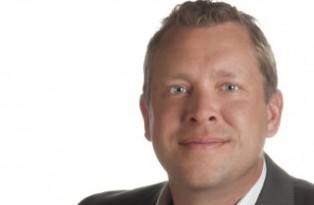 The US's Cartoon Network and Adult Swim arrived in Canada Wednesday, courtesy of a deal with Canadian animation hub Teletoon, which saw the specialty channels extend their long-time partnership.
Since Teletoon, co-owned by Astral Media and Corus Entertainment, came on air 15 years ago, the US brand's programming has been a staple on its airwaves.
The new full output and trademark deal, however, gives Teletoon the rights to all of Cartoon Network's original programming, and also gives the network control over the scheduling.
Trent Locke, Teletoon's VP of business operations (pictured), sees the deal as a natural extension of the brands' partnership, but also as a means to tackle rivals.
"The marketplace is really competitive. With YTV, Family, Nickelodeon and the Disney extensions, it's important for us to make sure that we can control the market and the programming and keep it out of foreign ownership," he says.
"We wanted to make sure that we could keep the programming under our brand," he continues, adding that the deal benefits Cartoon Network as well because it allows the US network to finally break into the Canadian market.
While Cartoon Network and Adult Swim will feature a lineup of well-known American shows, including Aqua Teen Hunger Force and The Amazing World of Gumball, Canadian content will also be featured, and Teletoon will continue to commission original programming for the network.
"Right now some of Cartoon Network's top 10 shows are Canadian. Total Drama Island is a Canadian show and an original idea from us," says Teletoon VP of programming Carole Bonneau.
"Johnny Test is another Canadian show on Cartoon Network that is on the top 10, so there will definitely be more Cancon," she adds.
Indeed, as a category B service, Cartoon Network Canada will be required by CRTC regulations to carry 15% Canadian content at the outset, reaching 35% Cancon by its third year on air.
Locke says the deal is also about giving viewers and advertisers more choices.
Cartoon Network's programming, he insists, skews more towards boys and features more live action than Teletoon.
Meanwhile, Adult Swim's lineup will target a younger adult and teen audience than the current nightly programming on Teletoon.
Wednesday's TV debut was accompanied by the launch of Cartoon Network and Adult Swim online extensions, which will feature online games and programming highlights.
From Playback Daily