Corus joins CPAX
MiC talks to Shaw's Paul Burns and CBC's Jon de la Mothe about the progression of the RTB exchange, which also includes Rogers Media.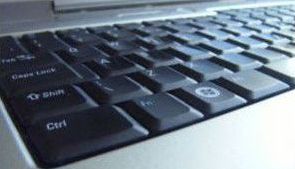 Right around the time the Canadian Premium Audience Exchange (CPAX) opened for business in late April is when Corus Entertainment started having conversations with Shaw Media, CBC and Rogers Media about getting involved, Gerry Mackrell, VP sales, television, Corus Entertainment, tells MiC.
It was this week that the specialty television and radio company announced it has joined the real-time bidding (RTB) exchange service that provides premium online inventory from the major media companies for private access buyers to bid on.
"I think we understand the quality of our competitor's products and hopefully they understand the quality of ours as well," says Mackrell. "So rather than be aligned with dozens and even hundreds of other networks that could have a huge range in quality, we know that we're being affiliated with like-minded high-quality broadcasters."
The exchange allows each of the four major media companies to maintain their direct sales operations, but a portion of the inventory flows directly into CPAX to go on auction.
At the time of the launch earlier this year, Paul Burns, VP, online experience, Shaw Media, told MiC that the exchange was built with the ambition to preserve the efficiency of RTB offering a plate of premium publishers rather than have each brand go at it alone.  And while it's still early days, Burns reports back that agency response has been better than expected.
"This first phase has been an opportunity for us to listen and learn from the buyers, refine the business strategy and prepare for more aggressive growth in September through the end of the year," he says, adding that bringing in another strong Canadian brand such as Corus helps to solidify the value proposition.
Jon de la Mothe, director of media innovation, CBC says without giving any specifics, that "hundreds of customers have successfully bid on CPAX inventory to date" and that the biggest reason advertising partners are re-directing dollars typically spent on inventory across ad networks to CPAX is the safety of having their messages only run with premium content.
"All indications are that dollars will begin to migrate to RTB from other media budgets, online and offline," adds Burns. "Whether you see this as a threat or an opportunity, it's a fact."