eTalk ventures to Middle Earth
The entertainment talk show has joined forces with Warner Bros. Canada to promote The Hobbit: An Unexpected Journey.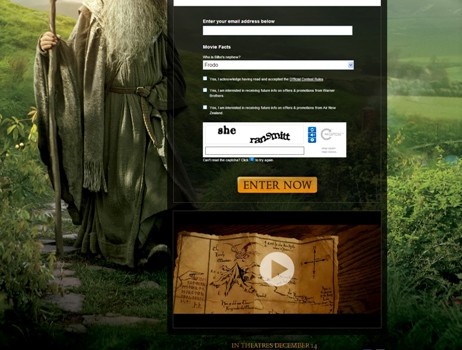 CTV's eTalk is gearing up to set off on a quest to Middle Earth (actually New Zealand).
The pop culture talk show has partnered with Warner Bros. Canada and media agency OMD to promote the upcoming release of Peter Jackson's blockbuster film The Hobbit: An Unexpected Journey, based on the classic fantasy novel by J.R.R. Tolkien.
To draw attention to the partnership, CTV is leveraging Bell Media's TV assets, including both conventional channels and specialty channels, such as Space, MuchMusic and Bravo, as well as using digital ads on its website.
The promotion is targeted at adults aged 25 to 54, and will see the eTalk team travel to New Zealand to host the show during "Hobbit Week" from Dec. 3 to 7. There, the team will offer exclusive interviews and a sneak peek at behind-the-scenes footage and the film's sets.
An online contest, hosted on the CTV website, will offer a trip for two to New Zealand, a tour of The Hobbit set, as well as tickets to see the film.
Laird White, director of brand partnerships, Bell Media, tells MiC that the partnership is a natural fit because The Hobbit is one of the year's most anticipated films and eTalk is one of Canada's leaders in movie biz news.
He adds that this is the first time the entertainment talk show will journey to New Zealand.