Blog: Four key takeaways of CES
From updates to the connected home to natural user interfaces, UM's VP of digital Rebecca Shropshire shares her thoughts on the marketer trends at this year's show.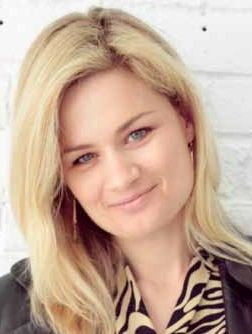 Rebecca Shropshire is the VP, director of digital communications at UM. She's blogging from this year's Consumer Electronics Show in Las Vegas for MiC.
I never thought of myself as a hard woman to please, but after two million square feet of trade show floor and about 80 kms clocked in my orthopedic shoes, I can't shake this vague and perhaps unjustified sense of disappointment. In fact, I'm worried that I have missed something because there's not one huge game-changing a-ha moment as it relates to marketing that CES has left me with this year. It's not just me, the general feedback from most of the agency and marketer attendees I have talked to here seems to be best summed up in a collective sigh that sounds a lot like "meh."
In reality, the bar for innovation has just been set really high. It's incredibly difficult to impress any of us in this industry anymore and so it's really not fair to feel this way. There's a lot of really cool stuff on the floor here in Vegas, but my task is to try to provide some marketing specific context to these innovations and that's where things get tricky. It seems that ideas truly are a dime a dozen, but what makes products successful is the combination of solid functionality, packaged in a simple, digestible and accessible way with a clear proposition that helps people improve their lives. Many of the technologies showcased here at CES 2013 are by no means new, but the ones that stand out are the ones that have cracked this formula. I'll pull out the highlights in four key themes that stood out for me:
1) Natural user interface (NUI): Panasonic has a fantastic television enabled with facial and voice recognition technology that is able to determine which household family member is in the room and serves up a fully customized viewing experience for the audience at hand. You can also display and interact with your social feeds right on the screen as well as Skype or FaceTime during programming. This actually puts what's currently a second screen activity back onto the first screen and enables social TV in a very natural way. The opportunities for marketers start becoming pretty exciting here when you think of being able to serve up customized advertising depending on the audience in the room.
Another great example of NUI is a company called Tobii, which has developed eye tracking technology where your eyes literally take the place of the mouse. This is really democratizing technology at its best. It couldn't be any simpler to use a computer, just let your eyes naturally travel to the area on screen you want to select and press a button on the keyboard. We have just made our already efficient two-step point-and-click process 50% more efficient by eliminating the point. This will change fundamental consumer behaviour like the smartphone and tablet did with swipe, squeeze and tap. Imagine the virtual showroom opportunities this could present, opening up a continuous on-screen discovery session that moves naturally with your line of sight.
2) The "connected" home: There is so much of this at the show and quite frankly, I think there's promise but there's still lots of work to be done. The stuff I'm excited about are products that maximize your energy efficiency by determining which appliances should run at which times, and external home monitoring systems that run off your smartphone. However, many of the "smart" fridges on display require so much manual intervention to be useful. Who, I ask you, has time, as they are putting away their groceries, to manually log every single item into their fridge door computer? That's a rhetorical question by the way, because I already know the answer. This isn't smart technology, it doesn't make my life easier, it actually makes it more complicated. No one I know wants to spend more time doing household chores. When we do get the consumer benefit worked out, let's say through RFID embedded in every product that automatically talks to the smart shelf in the fridge, there's a fair bit of promise for marketers in terms of the data that might be available about household product usage and consumption patterns, opening up opportunities to connect with consumers closest to time of purchase.
3) Health monitoring technologies: This is a prime example of an old idea, repackaged in a brilliantly simple way that helps people improve their lives. Technologies like the Fit Bit, Fit Bug and the Smart Activity Tracker take typical pedometer-style readings and upload them automatically in a smart dashboard that allows you to track and slice your personal performance data in a myriad of ways on a long-term basis. There's no stunning innovation here but it's a revolution because of the ease of use and data visualization capabilities that enable the quantification of oneself. Body Media is taking this one step further by monitoring not only your movement, but also your vital signs. Think beyond the average consumer application to the larger implications of this for doctors to monitor the progress of out-patients. There are big opportunities here for marketers to insert themselves at the dashboard level with brands that can fit within this wellness framework to help people achieve their goals.
4) The screen is still where it's at: On the trade show floor, there is a huge array of TVs that are jaw-droppingly beautiful. The Sharp 85″ 8K TV I raved about last year is back, and I'm still in love. This one will be in concept mode for a while and isn't likely to hit the mass market much before 2019. In the interim there are a number of sexy UltraHD options that will have you mesmerized on the couch from morning till night, that is, if you have the money to buy one.
So, the good news is, you can relax just a little. If you're looking for a ground-breaking marketing insight, or a game changing evolution, there really isn't one this year. All the really great innovations continue to be screen-based. The fundamentals of how to connect with consumers are still deeply rooted in great content and storytelling. The strategy of how to build brand love hasn't actually changed much, we're just doing it across more platforms and given the different roles those platforms can play in a person's life, it's imperative that we understand which pieces of the story we should be telling on each one.