NHL's brand image tarnished, not ruined: pundits
Maxus Canada's Ann Stewart and Mindshare's Lina Alles weigh in on ways the league can lure fans and advertisers back to the game.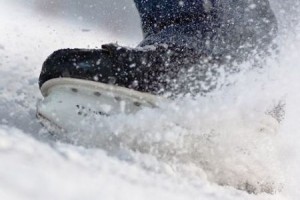 With the puck set to drop this Saturday on an NHL season that was shortened to 48 games by a lockout that seemed as though it would be never-ending, the burning questions now are how much damage the NHL sustained as a brand, and whether or not audiences and advertisers will return to the game.
MiC spoke to Ann Stewart, president, Maxus Canada and Lina Alles, head of trading, Mindshare who shared their insights on what the NHL can do to rebuild its brand reputation.
While there's a clear buzz around the return of NHL hockey, Stewart says that with three prolonged lockouts in the past 20 years, the NHL has a clear image problem that it will have to work hard to fix if it expects fans and advertisers to return in the same volume.
"They've got to be very much about getting back into the communities and giving back to everyone who has supported them in the past, and even open it up at the individual market levels," she explains.
"Long-term it will be a harder thing to lure advertisers back. They've got to get back to the grassroots and rebuild [their brand reputation] one person at a time," she continues.
Despite this, she says that advertisers are still ready to invest their ad dollars in the game this season, and will eagerly return along with fans.
Alles, meanwhile, sees things even more optimistically for the league in Canada, but says the NHL may run into problems in the U.S., where hockey isn't as ingrained in the culture.
"The NHL, specifically in Canada, is such a huge brand and we're just waiting for it to start again," she explains, adding that fans will quickly get beyond the brand image.
As for advertisers, Alles says they're as eager as ever to get in on the action.
"From our clients' perspective there's not a, 'we will not be on hockey because of the lockout.' It's been 'when is hockey coming back, because we need to be back on hockey,'" she says.
CBC, Rogers Media and Bell Media were not able to comment on the advertisers who have signed onto broadcasts of NHL coverage.
For its part, the NHL is working on making it up to fans by offering kickbacks, such as discounts on beer and merchandise. But the league's internal marketing group is taking the NHL's apology one step further, with full-page apology ads appearing Thursday and Friday in national print publications across Canada and the U.S., and in publications in specific NHL markets, according to Nirva Milord, director of communications, NHL.