Alexander Keith's introduces new brews
The Labatt brand will promote its Hop Series ales with a campaign that focuses on educating consumers about the brewing process.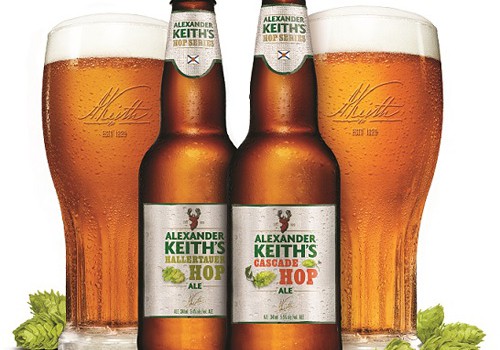 Alexander Keith's is brewing up a new campaign that aims to introduce its latest product line of Hop Series ales to Canadian beer drinkers.
There are two new beers in the line, the Hallertauer Hops ale, with hops from the Hallertau region in Germany, will have more herbal and spicy notes, while the Cascade Hops ale, with hops from the Northwestern US, will feature a more citrusy aroma and flavour.
Targeting the brand's usual demo of adults above the age of 25, the campaign features media by UM, creative by Red Urban and experiential execution by Mosaic.
Mike Bascom, brand manager, Alexander Keith's, tells MiC that the campaign will rely on traditional media, including national TV spots across conventional and specialty channels, as well as print and OOH, to driver the broader awareness needed to launch the product line, coupled with a national sampling programs and in-bar promotions.
Bascom says the campaign is built on the insight that consumers like to know about the beers they drink, and focuses on educating them about the role that the hops plays in defining the aroma and flavour of beers.
To help tell this story, Bascom explains, the new Hop Series ales will also feature special packaging that tells the story of how they were brewed. He adds that this is the first time the brand has chosen to focus its message on a specific ingredient and the brewing process.
The campaign will run from April through June.