Wilson's picks at Fox: blog
The UM director of investment says she likes the chances for Fox's new Tuesday comedies as she takes in the new shows from the first day of presentations in NYC.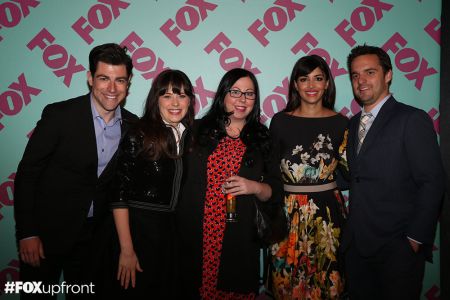 By: Bailey Wilson, director of investment, UM
NBC and Fox kicked off upfront week on a cool sunny Monday in NYC.
Monday afternoon it was off to The Beacon Theatre for Fox's jam-packed presentation. Schmidt from New Girl made announcements over the PA directing us to our seats. Straight off the bat the Fox executives said they wanted to be "upfront" at their upfront about the rating declines they have seen in this last year. They made it clear they want to rebound and that their strength lies in engaging and involving their viewers. They also made it clear that Fox is dedicated to content creation: "We're making the biggest investment in original programming in our history to ensure that Fox continues to engage viewers and move the culture more than any other entertainment brand," said Fox Entertainment chairman Kevin Reilly of the new schedule.
The network is taking a more traditional approach to television with nine new sitcoms and dramas for the fall and mid-season schedules. The only two that interested me much were the comedies airing Tuesday nights this fall. They will air back-to-back from 8 to 9 p.m. as a lead into New Girl and The Mindy Project, which will now be the best TV night of the week for me (and I'm sure City will be very happy if they can pick both these up).  First up is Brooklyn Nine Nine, a comedy about a New York police Squad featuring Andy Samberg. Following is Dads (from Seth MacFarlane) which looks good…BUT I need to see the full pilot before I can totally get behind it. It stars Seth Green and Giovanni Ribisi (love him) as two videogame developers whose fathers move in with them.
Some of the dramas Fox will be launching this fall include Sleepy Hollow which will benefit from Bones' Monday night lead-in, but I don't think that will be enough to keep it around. Also, in late fall Bones will be moving to Fridays which means this ninth season will probably be its last.  The breakout hit of the year The Following – I'm obsessed, if you haven't watched it yet do it! – will be back for another 15 fresh episodes airing without break midseason.
As everyone has already heard Fox is bringing back fan favourite 24, which will air Spring/Summer 2014. Other midseason shows include Rake, a legal drama starring Greg Kinnear from the producer of Rescue Me. Also coming to the lineup mid-season is Gang Related, my favourite of Fox's dramas, a police drama set amongst the gangs of LA.
After the presentation we were shuffled onto coach buses and taken to Woollman Rink in Central Park. In a large and gorgeous tent there were lots of photo opps, drinks, food and music, which I prioritized in that order. Thanks to being on the first bus I was also first in line (like an eager loser, lol) to meet the cast of New Girl – who I missed last year by 10 people!  So excited!
Tomorrow is ABC –stay tuned!
Photo: Wilson with the cast of New Girl following the Fox upfront