TSN and TSN2 to air NCAA football
The Bell Media channels will begin broadcasting the North American college football games next Saturday.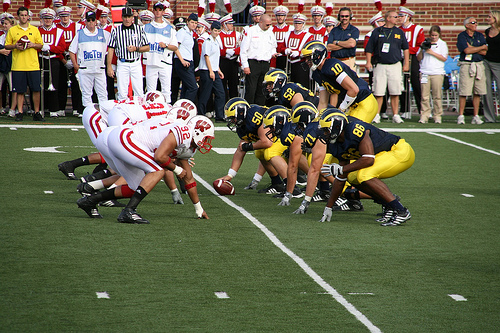 Bell Media sports networks TSN and TSN2 are bringing more college football to Canada as the channels begin broadcasting the 2013 NCAA football season next weekend.
TSN2 will provide live game coverage each week, in addition to 2013 Bowl games (such as the Bowl Championship Series) which will also air on TSN.
The first game kicks off on Sept. 7 at 8 p.m. on TSN2 when the Notre Dame Fighting Irish play against the Michigan Wolverines.
The following Saturday, games on the channel include a doubleheader with the Louisville Cardinals and the Kentucky Wildcats at 12 p.m. followed by a game between the Tennessee Volunteers and the Oregon Ducks at 3:30 p.m.
The season broadcast schedule will be updated in the coming weeks on TSN.ca.
Photo: Mrkumm, Flickr Creative Commons