YouTube film festival to launch in November
Buffer Festival founder and YouTube content creator Corey Vidal talks to MiC about the event, whose sponsors include Contiki, Canon and TIFF.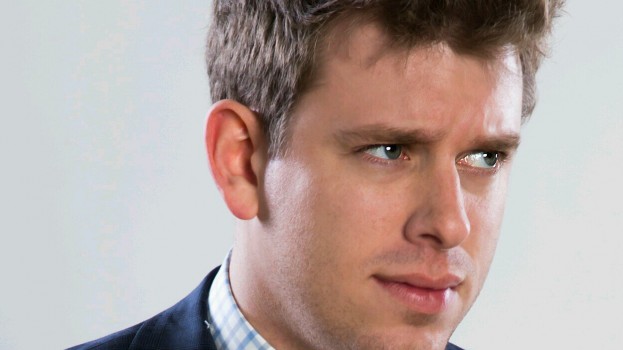 Canadian YouTube content creator Corey Vidal has announced the official launch of the Buffer Festival, a film festival that he founded, which is devoted entirely to YouTube content.
Set to take place in Toronto from Nov. 8 to 10, the three-day event will include 50 feature-length shows, including themed screenings that highlight content from YouTube creators across specific genres, as well as screenings hosted by celebrity YouTubers that showcase both popular and new content.
Amy Davies, director, Buffer Festival, tells MiC that the festival has already attracted a number of sponsors, including the Canadian Film Centre (CFC), YouTube, Blue Ant Media, Canon, the TIFF Next Wave Committee, Cineplex Entertainment and InsideDigital.org, which will reveal the specifics of their activations as the festival approaches. Contiki, meanwhile, has signed on as the official travel partner of the festival.
Davies says a number of ad and sponsorship opportunities are still available, with offerings including on-site branding and merchandising, experiential activations, animated openings for screenings, signage and off-site branding at events during the festival.
Screenings will be held at the TIFF Bell Lightbox, CBC's Glenn Gould Studio, the Scotiabank Theatre, the Jane Mallett Theatre and the CN Tower's Maple Leaf Cinema. YouTube creators slated to appear include The Fine Bros., Tay Zonday, Jesse Wellens from the channel PrankvsPrank and Jack Douglas from the channel Jacksfilms, among others.
Vidal says that the festival has been two years in the making, noting that the idea came from his experiences at TIFF in 2011 when Air Canada sponsored him and asked him to create content for his channel. From there, he took the idea through the IdeaBOOST program at the CFC, which is co-producing the festival.
Vidal also notes that the festival is likely to reach a core audience of young adults aged 16 to 24, and adds that it presented an opportunity to help bring the YouTube community directly to viewers through a cinematic festival experience that will also offer fellow YouTube creators exposure they wouldn't traditionally receive.
He adds that now was the ideal time to hold the festival because the past few years have seen YouTube become a hub for more high-quality content and viewers are increasingly turning to YouTube for content rather than traditional media.
The full lineup for the Buffer Festival will be revealed Sept. 23.