Stanfield's gets exposed with the Comedy Network
The male-targeted brand and the specialty channel have teamed up to launch a nationwide talent search that asks Canadians to audition in their underwear.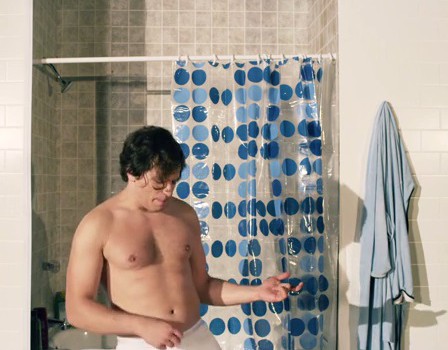 Male-targeted underwear brand Stanfield's has partnered with the Comedy Network and is putting out a casting call to all Canadians as part of its latest campaign, "Stanfield's + Comedy Exposed!"
The campaign and partnership will see the brand and the Bell Media specialty channel work together on Exposed, a nation-wide talent competition with only one requirement: that auditioners perform in their underwear.
Open to men, women and groups, the contest launches Oct. 7, and people can upload their auditions to Thecomedynetwork.ca/Exposed until Nov. 17. The top five finalists, as selected by a combination of audience votes and judging by Comedy and Stanfield's, will be revealed Nov. 18 and the finalists will be flown to Toronto to perform in an exclusive one-night show.
The winner will be announced Dec. 9, taking home a grand prize of $5,000 and the opportunity to develop a pilot with the Comedy Network.
Dave Caporicci, managing director, Bell Media brand partnerships, tells MiC that Stanfield's was seen as a good fit for Comedy because it has built a legacy of producing funny original content that aligns well with the specialty channel, including its recent "Gitchhiker" campaign.
With media by Active Media and creative by John St. and the Bell Media Agency, the contest will be heavily promoted across Bell Media's assets, as well as through an external buy.
Currently, a series of 15-second TV spots is running across Bell Media properties to build buzz for the launch of the contest. These spots will be replaced by a 45-second spot once the contest has opened, which will eventually be followed by exclusive spots featuring the top five finalists.
The TV buys will be supported by digital display and pre-roll on Bell's assets, including a spot featuring the contest's host Graham Chittenden, who will provide entrants with inspiration and a list of dos and don'ts. Starting Oct. 28, Chittenden will also host a weekly digital-only series on the contest website called Briefly Exposed, in which he will highlight the best submissions of the week.
Rounding out the campaign are OOH posters with a call to action and tearaway pairs of Stanfield's underwear in Toronto, Vancouver, Calgary and Montreal. Additionally, Stanfield's and Comedy will help promote the casting call portion of the contest by hosting open mic nights at concert and comedy clubs.
Kurt Mills, ACD, John St., says the program, which is a first for Stanfield's, is one of its biggest to date, noting that the spend behind it is comparable to previous entries in the brand's "We Support Men" messaging.
He adds that Stanfield's saw this as an opportunity to bring its "We Support Men" brand message to life in a new way that would reach a much broader audience.
Caporicci says the "Stanfield's + Comedy Exposed!" program is also a first for the Comedy Network and its largest brand partnership to date, adding that it's an evolution of programs like its MuchMusic VJ Search, which Bell Media is using more to find talent and as new sources for original programming.
He adds that while other channels have had programs like this for years, this program is part of a new strategy for the Comedy Network as it seeks to attract more brand partners to the channel.