Rogers brings speed challenge to Cineplex
The company is showing off the speed of its LTE mobile network with side-by-side download comparisons with competitors in movie theatres and Rogers stores.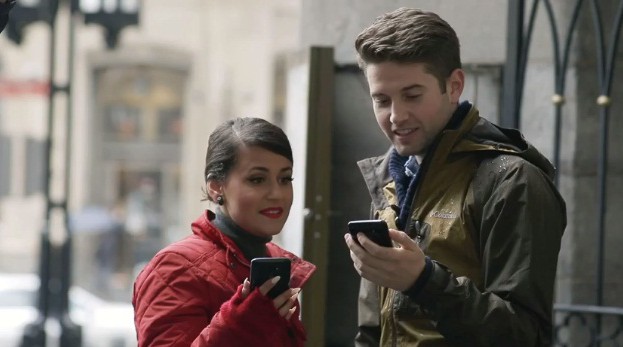 Rogers Communications is launching an experiential campaign in Cineplex theatres and Rogers retail stores that invites customers to test download speeds of Rogers' new LTE mobile network side-by-side with its competitors.
This week, the Rogers Blown Away Speed Challenge will promote the telecom's "up to two times faster" claim, targetting men and women 18 to 56 living in urban areas with household income of $40,000 plus. Consumers watch as two identical phones – one on Rogers and the other on a competitor's network – download the same app so they can see the difference for themselves. A spokesperson from Rogers says the speed challenge is the first of its kind in Canada.
With media by OMD and experiential by Mosaic, the campaign activates in 13 Cineplex theatres across Canada from Nov. 29 to Dec. 17 and includes cinema pre-roll, access to space in the theatres to conduct the speed challenge and upsize coupons for patrons who participate in the challenge.
The experiential also activates in select Rogers stores in Calgary, Vancouver, Toronto/GTA, Montreal and south-western Ontario starting Nov. 21 running for four weeks. Rogers is leveraging its in-store screens to showcase the video component, which will also be featured on social media and other digital Rogers brands including RedBoard.