IPG Mediabrands names new Canadian CEO
Harvey Carroll has been named to the position from his most recent role at Grip Limited.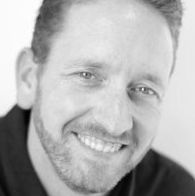 IPG Mediabrands, which includes UM, Initiative, Orion, Cadreon, Reprise and M2, has named Harvey Carroll as its CEO in Canada, taking over the role from Peter Mears, who left to become the president of Initiative North America earlier this year.
Carroll joins Mediabrands Canada from Grip Limited, where he has worked as president and partner for the last five years. Prior to that role Carroll worked as the VP of marketing in North America for InBev.
In his new role at Mediabrands, Carroll will be responsible for driving the strategic vision for the company's offices in Canada and will report directly to Guy Beach, COO at IPG Mediabrands, North America, according to a release on the move.
"Harvey's extremely progressive view of the media landscape tightly aligns with our global objectives," said Jacki Kelley, CEO, North America, IPG Mediabrands in the release. "He innately understands the role of content in today's environment and is recognized as one of the thought leaders from the Canadian industry. On top of all that, he is a really terrific human being."