Predicting the top trends for 2014
From small data to true collaboration, leaders from media, OOH, digital and mobile pick the top three things they think will make a difference in their field.
What better time than the morning of the first full work week of the new year to get a last look at trends for the year ahead? MiC asked leaders from across areas like media, OOH, mobile and digital for their thoughts on the top three things that will impact their business in 2014. Read on and leave a comment on what you think the big difference-making trends will be this year.
David Jowett, president, Cossette Media:
1. Small data: agile, nimble and bespoke: Every media agency is fuelling their insights, programmatic buying, analytics, etc. with big data, but big data is simply too big. Luckily small data is here, and small data is agile, nimble and bespoke. Essentially, thanks to technology advances such as Hadoop, which allows easier data processing and algorithms that "learn," we can expose individual human experiences more vividly and accurately than ever before.
This intersection of big data and human experiences will provide us with the ability to create media solutions for brands with a new level of sophistication.
2. Beyond culture: If building technology solutions like small data is becoming easier, then building workplace environments, the culture and the purpose to inspire people to embrace and adapt to this revolutionary change, is not so simple. If you don't have a clear and inspiring "purpose ," a connective piece of DNA that your entire organization believes in, you will struggle to engage your teams. Agencies must have their version of Ikea's "to create a better everyday life for the many people," or Google's "(we) believe in the power of the web to help people discover, connect and learn."
3. The last three feet: The proliferation of smart devices, i-beacons, mobile and frictionless pay technology has transformed media placements into direct sales opportunities. As media agencies, we have to adopt a different mindset that takes the customer journey all the way to the aisle. Don't forget the last three feet if you want to help your clients succeed.
Deborah Hall, co-founder and CEO of Performance Content Group:
1. Did someone say real-time and always on?: Marketing and advertising is increasingly about audience insights and  contextual messaging. Consumers are telling brands through various media about their preferences and interests. According to a Wharton Study this year, most interruptive marketing will be gone by 2020. On a path to fulfilling express wishes and opt-ins, marketers will follow it to personalized and  customized messaging. Data science and predictive modeling will add more fuel to traditional briefing documents – creating a new requirement for today's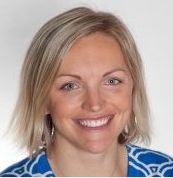 agencies embracing the concept of "real-time" planning and execution guided by always-on intelligence.
2. Data-driven planning and buying: As the lines between advertising and content blur so do the lines between agency functions – digital and traditional media fuse because of the availability of  new data streams in mediums like TV and out of home fueled by digital platforms like Twitter, Facebook, LinkedIn, Instagram and others.
In 2014, we will see examples of campaigns that use the data from these disparate channels and funnel the learnings into smarter marketing and media strategies. In particular, more campaigns will involve technology that drives immediate intelligence to the next level. As we wear more devices that generate data and are constantly looking at our mobile devices, consumers become publishers of the greatest consumer data set of our generation. The confident 2014 marketer has amazing opportunities to be more relevant, responsive and creative than ever before. These campaigns will emerge this year, targeting only the right customers in new, creative ways.
3. True collaboration: And on top of all of this, marketers only have to target the locations and customers that they want through all of the amazing work of the programmatic and predictive platforms that we have available. This makes the market for media buying more efficient and more intelligent. In an ecosystem like this it is an amazing time for creative, media and technology companies to partner like never before and I couldn't be more excited about the year ahead.
Jorg Cieslok, president and CEO Cieslok Media:
1.  Advancements and growth in digital OOH: With the ever-evolving technological advancements in digital OOH, media suppliers will need to change the way we think and position our products. Full digital integration is becoming a largely in-demand focus of the buyers and planners looking to bridge the gap between client demands and consumer engagement.
You will see a continued trend in the transition of older OOH media formats (such as posters and tri-visions) being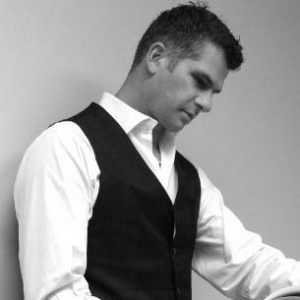 converted to digital OOH. This has been a trend overseas for many years now and North America, as of late 2012 and early 2013, had started to jump on board with this trend. London, UK is a great example of the massive growth in DOOH with a large number of static faces being converted to digital spectaculars.
Municipal RFPs for DOOH products is a new trend we have noticed and taken part in. The West Coast seems to be leading  this trend with the issuance of a municipal RFP for DOOH signs being issued a few years back from the municipality of Surrey, BC, which was quickly followed by the city of New Westminster, BC. Municipalities are looking for ways to engage commuters with relevant content and messaging while maintaining the beautification efforts of the cities. DOOH is a natural part of a vibrant cityscape.
2. Relevant content development: Something that has surely been a long time coming but just recently taking shape is the willingness of creative agencies working in partnership with the media suppliers to build out customized creative for the specific media format. OOH is known for its high impact and consumer reach, its larger-than-life sizing of some of the massive structures seen in the major markets should be taken hand-in-hand with creative development. The willingness of creative ad agencies to reach out to suppliers for their expertise on reaching and engaging consumers through relevant content has just recently begun. We anticipate this trend to grow as clients see the success rates and consumer engagement rates increase in campaigns with more relevant creative.
The creation of customized and relevant creative brings a new sales edge over the old-school way of thinking about OOH. GRP buys will quickly disappear and be replaced with more targeted  buys. Agencies and clients want to know the ads they're purchasing are reaching their demographic and this is more effectively done through the hand-selection of locations paired with the creation of relevant content.
3. 2014 will be the year of mobile consumers: We believe very strongly that 2014 will be the year of mobile. Mobile advertising engagement after viewing an OOH ad continues engagement. The mobile landscape changes so often and consumers are more and more reliant on their mobile devices for everything in their day-to-day lives. The need for clients and brands to reach their target audience via the mobile platform will only grow exponentially. This will also fall hand-in-hand with the need for relevant content development reaching consumers at the right time, in the right place, to grow year over year.
Kunal Gupta, CEO, Polar:
1. Mobile commerce and point-of-sale becomes easier and leads to more ads in the space: Those companies who understand that you must make the process of spending cash while on your device easy were big winners in the past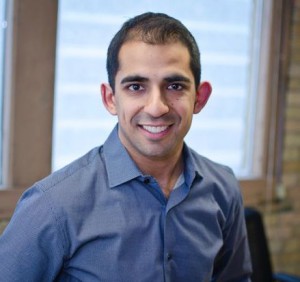 year. Twitter and Facebook dominate with advertising that leads to purchases of media on your platform of choice. Once the act of purchasing good and services is as seamless as music and games, marketers and brands will flock to the platform for direct sales.
2. More social networks adopt the native advertising model: Twitter and Facebook have figured it out and started counting the dollars. In 2014 Pinterest, Tumblr, Vine, Instagram, Snapchat and more will implement native advertising strategies which help them monetize their services.
3. Readers see at least one native ad a day as the format takes off: 2013 was when everyone talked about native advertising, but the next 12 months is when publishers and marketers carry through with their plans. With so many news sites finding success with the platform, both on desktop and mobile, and social networks like the ones I mentioned above jumping on board, you will see at least one native ad a day either on your phone, tablet, or computer in 2014.
Image courtesy of Shutterstock