Gatorade signs on to sponsor NHL Revealed
The PepsiCo brand is the presenting sponsor for the seven-part series that will air on the CBC and Sportsnet in Canada.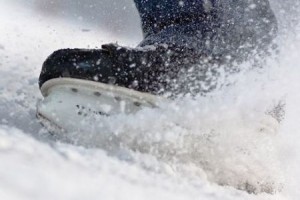 PepsiCo brand Gatorade has signed on as the Canadian presenting sponsor of NHL Revealed: A Season Like No Other, a seven-part series airing on the CBC and Sportsnet in Canada that will tell the stories of more than two dozen of the league's top stars on and off the ice.
The series, which debuts Jan. 23 on the CBC, has additional episodes airing on Jan. 30, Feb. 6 and 27, and March 6 and 13. It is also scheduled to rebroadcast on Sportsnet on Jan. 26, Feb. 2 and 23, and March 2, 9 and 16.
NHL Revealed: A Season Like No Other will be filmed over the course of two months, focusing on players from all nine teams participating in the Coors Light NHL Stadium Series games, which begin on Jan. 25 when the Anaheim Ducks take on the Los Angeles Kings at Dodge Stadium and continue with the Tim Hortons NHL Heritage Classic on March 2 in Vancouver when the Vancouver Canucks host the Ottawa Senators.
The series is being produced by Bristow Global Media and its principal, Julie Bristow, who most recently worked as executive director of studio and unscripted programming at the CBC.
Apart from the Gatorade presenting sponsorship spot that was sold by the NHL, all other sponsorship deals for the series will be sold through the CBC, according to a league representative.