Agencies weigh in on Facebook autoplay video ads
Michael Neale of MediaCom and Ryan Langsford of Cossette offer their thoughts on the new ad unit still being tested by the social media giant.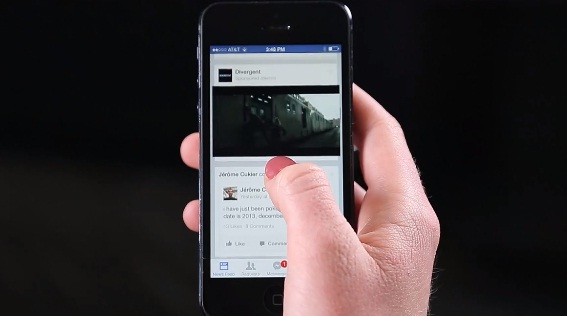 Last month, Facebook announced it would be testing a new form of video ad units that play automatically upon appearing on users' News Feeds. Only a select number of users will be able to see the ads at first, but we wanted to know what media agencies thought of the new opportunity.
We asked Michael Neale of MediaCom and Ryan Langsford of Cossette to share their thoughts.
Michael Neale, chief investment officer, MediaCom Canada:
This is not going to be a simple way to extend a TV campaign awareness in any plan, this is about moving from video neutral to video sensitive. The autoplay format is set to be as benign to users as possible and without impacting data plans by working on Wi-Fi only. Screaming an irrelevant message in a closed environment will not be the best use of the platform.
Creative test and learn is required for the ability to understand how this ad format works best to deliver ROI. It looks to be more in favour of user experience than advertiser, but given the space, this may prove beneficial to drive longer term user acceptance. The video ad format will evolve as Facebook growth potential is to go from 3% of online ad revenue and closer to Google's numbers, which dominate with 44%.
The final challenge for Facebook in the video ad market is to enable its sales teams to pitch for TV budgets in TV buyer language. That has been an ongoing flaw in understanding how to gain share of traditional video marketing dollars. Facebook "part one" was driven by photos. As Facebook turns 10, Facebook 2.0 will be driven by video. Consumers are addicted to video and Facebook shareholders are expecting continued and rapid quarterly ad revenue growth.
Ryan Langsford, head of digital display, Cossette:
Most saw Facebook's new autoplay video ads coming for some time. The question is if and how quickly people shift from, what is typically initial negativity, to general acceptance of yet another tweaked Facebook experience. It's something users and advertisers alike are growing accustomed to on this platform – for better or worse. Advertisers are still reliant on audience initiation for a full experience, and quick scrolls will still temper added impact, but this development does add another creative dimension to pique interest. As usual, how advertisers can capitalize while minimizing the annoyance factor will be key.