Chatelaine Radio special to air on nine stations at once
The two-hour Valentine's Day show will be broadcast simultaneously on Rogers stations in Ontario, Manitoba and Alberta.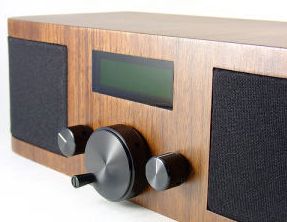 Chatelaine is expanding its radio presence with a special Valentine's Day edition of the magazine's radio show that will air simultaneously on nine Rogers stations in Ontario, Manitoba and Alberta. It's the first time Chatelaine-parent Rogers Media has featured a program live on so many stations.
The two-hour special will be broadcast on Rogers stations in Toronto, Kitchener, Winnipeg, North Bay, Timmins, Sault Ste. Marie, Sudbury, Canmore and Calgary, Friday, Feb. 14 from 7-9 p.m. ET. Hosted by Taylor Kaye, the program features recipes, cocktail ideas, and fashion and decor tips. The show also features music and an interview with singer Colbie Caillat.
A Rogers Media spokesperson said there were no national advertisers for the special, but local stations were free to pursue their own sponsors.
Launched in July 2013 after the success of the monthly Chatelaine segment on Cityline, the Chatelaine Radio show regularly airs weekly in different time slots on Toronto's CHFI, Calgary's Lite, and Kitchener's CHYM and Country.
Participating stations for this Friday's radio broadcast include:
98.1 CHFI, Toronto
96.7 CHYM FM, Kitchener, Ont.
102.3 CLEAR FM, Winnipeg
100.5 KiSS, North Bay, Timmins, Sault Ste. Marie, and Sudbury, Ont.
106.5 Mountain FM, Canmore, Alta.
KiSS 95.9, Calgary