Canada takes four at Internationalist Awards
Twos Golds and two Silvers went to the nominated agencies at last night's awards in New York.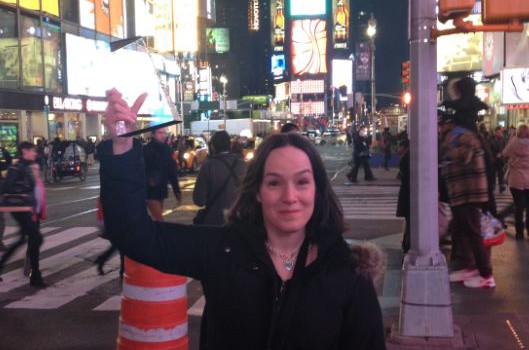 Canadian agencies had a sweep of the Internationalist Awards last night in New York City, taking home an award for each of its shortlisted entries.
Touché! PHD took a Gold for its "Ice Truck" project for Canadian Tire, which saw the company make a vehicle out of  ice and tour the streets of Hensall, ON to put the brand's Motomaster Eliminator battery to the test. The project was also recently shortlisted for the upcoming Festival of Media Global Awards.
PHD Canada picked up a Gold for its "Dolce Vita" work with Peroni, where the agency worked in partnership with Sharp magazine to create a year-long integration within the monthly "Sharp List" feature, showcasing the best in items across a variety of interests. Items were tagged with either "Live," "Love" or "Taste" badge with Peroni's signature blue ribbon.
The agency also took home a Silver for its "Choose Interesting" campaign for Grolsch last night.
Starcom MediaVest Canada also won Silver, taking home an award for its "TD Mortgage Vacation" project with TD Bank.

Photo: Tammy Gardner, group account director, Touché! PHD with the agency's Gold award after the ceremony.
Correction: This article previously stated that PHD Canada won a Silver for its work with Peroni when it actually won a Gold. We regret the error.