Digital favours the bold at the NewFronts: blog
Will Pate, VP of digital at M2, gives Canadian perspective on the NewFronts and the shift of TV dollars to online.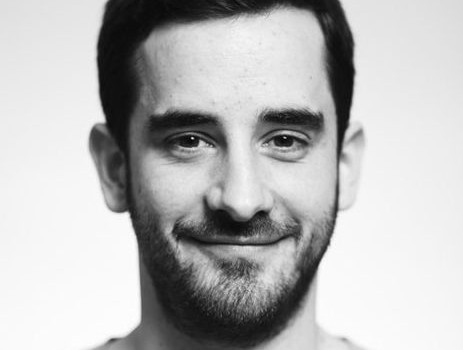 By Will Pate, VP of digital at M2
Last week I attended three Digital Content NewFronts: Yahoo!, Mode and AOL. While admittedly this is not inclusive of all of the key global digital players in the Canadian market, the trend was very clear. TV ad dollars are in the cross hairs as digital media giants make massive investments in video content, and ride early changes in video viewing habits.
Yahoo to Build Daily Visits
On her way to her two year anniversary as CEO of Yahoo!, Marissa Mayer continues to make significant investments in video. The company's stake in Chinese online commerce giant Alibaba may be the growth engine, but Yahoo! continues to build a stronger bridge to the future. The most ambitious announcement was live streams of 365 Live Nation concerts, one concert every day for a year. Two full-length scripted comedy series will also be created by proven Hollywood hands, with more promised to come. As acquisitions like Tumblr work their way into the publishing platform DNA of Yahoo!, it looks well poised to build on significant strengths in reach and attention.
Glam Becomes Mode
Most people outside the media industry haven't heard of Mode Media, let alone its predecessor Glam Media. However, it's hard to overlook the 250 million unique visitors, making it the seventh largest media company in the US by reach, and with 57 million monthly users, fourth by mobile reach. This year marks its 10th anniversary curating a network of 6,000 creators of premium women's content. But a funny thing happened along the way: it built more reach into adult males than ESPN, Vice, Buzzfeed or Esquire. Smartly rebranded to reflect their expanded domain, Mode Media launched 10 original series and a partnership with heavyweight talent agency CAA. With scale and significant investments, Mode seems to have no lack of ambition. I will explore this more as I reflect on an interview with CEO Samir Arora soon.
AOL Goes Hollywood
AOL CEO and chairman Tim Armstrong's team came out strong, with a cast of celebrities joining to announce 16 new or returning original series. The content neatly plucks the heartstrings and taps the funny bone, which should bode well for organic growth from social. Citibank and Verizon continued their sponsorships, VH1 picked up a show and one Canadian media network bought blanket rights. A partnership with Nielsen was also announced to entice TV advertisers with familiar measurements. AOL is changing with such momentum it's hard to blame digital marketers that still haven't caught up, but those that do are likely to regret it.
Digital favors the bold, and video is the new frontier
Even from these three examples the trend is clear: digital media giants are coming for TV ad dollars, and they are learning quickly how to offer premium content to their large-scale audiences.
Key details remain that will illuminate next steps for Canadian markers. Content availability, licensing, metrics and measurement of behaviour and results will continue their march of improvement. This march is usually somewhat slower in Canada, but our local leaders seem to have an earnest desire to close the gap.
Of course, pricing for this premium content will test the boundaries of what the market will bear. Meanwhile folks like me make sure that media investments have healthy room for innovation, properly managed of course. For publishers and marketers alike, digital will continue to favour the bold.