Disney XD orders Gaming Show (In My Parents' Garage)
The new show features a hands-on look at videogames for kids.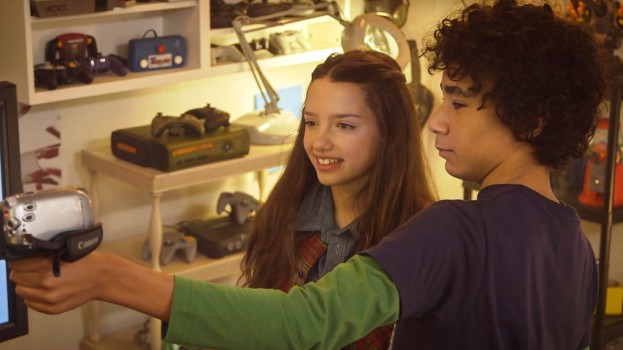 Disney XD has ordered 10 episodes of Gaming Show (In My Parents' Garage) for its 2014 – 2015 season.
Gaming Show (In My Parent's Garage) follows a group of kids who are avid gamers as they go hands-on with the newest videogames, consoles and equipment. A mix of scripted content and news magazine-style features, the series strikes a balance between comedic looks at gaming culture and giving the audience a behind-the-scenes look at how their favourite games are made.
The pilot episode of the Canadian show featured the cast visiting Ubisoft's game development studio, creating environments in a new Xbox game and playing the smash-hit Minecraft. Sponsors for the new series will be secured as the show enters development. Even though gaming companies are the obvious choices, the network is also looking for ways to bring in brands that are outside the videogame industry but still have strong ties to the culture.
Gaming Show relies on brands and their products to produce content for the show, but Holly Chapman, director of sales and promotions for Disney XD, tells MiC that the difference between a brand that happens to be featured in an episode and a sponsor is how they shape the direction of the show.
"Whoever the sponsor is, we really want them to be at the table during the production and development of the series," she said, adding that they will shape the way their products are integrated into the program's content. "Sponsors don't want it to feel like a commercial. They want it to feel organic, because this audience will call you out on it."
Despite receiving little promotion, the network was happy with how the spring pilot performed and how it tested among 6- to 12-year-old boys.
"It's also from years of hearing from our audience that if they're not watching TV, their next form of entertainment is in the gaming category. This will answer their hunger for that content."
Chapman says that while the show is most likely to appeal to boys, she doesn't think Disney XD's sizable audience of girls will be alienated by the show.
"We know girls are important to the gaming world," she said. "We definitely have content that appeals to both."
The network is trying to close the gap between production and air, aiming to film Gaming Show in late summer for a mid-fall broadcast. The ability for the show to stay topical in the fast-paced world of game development is part of the show's appeal for potential sponsors.
"If a sponsor wants to be integrated into the series, the return on their investment comes very quickly," Chapman said.