Taking in the best global work: Cannes blog
The UM Canada director on the work that won, and how Canada can improve its Lion count next year.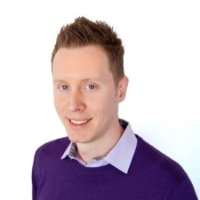 Can't make it to Cannes this year? Ryan Van Dongen, director of connection planning and innovation at UM Canada is taking some of the leg work out of the conference by summarizing some of the highlights of the week for him so far.

By: Ryan Van Dongen
The atmosphere of awards ceremonies at Cannes this week can be described as electric. Countries are competing not only on the stage in Cannes for the Lions, but also in the World Cup. The increased friendly competition between countries and displays of patriotism, like flag-waving at the Lions awards, has definitely enriched the experience.
Even with the distraction of the World Cup, the focus remains on the work, and it's fantastic. In the Media Lions we saw the "World's First All LEGO Ad Break", where LEGO versions of real ads ran to promote The LEGO Movie. There was also a charitable campaign that targeted company CFOs by strategically making bank deposits into their company accounts, turning their banks into a media channel. Unfortunately, Canada didn't take home any Media Lions this year, despite having strong entries.
In the Outdoor Lions we saw the conversion of ATMs into GAYTMs,  which aimed to bring awareness to Sydney's Gay and Lesbian Mardi Gras by calling attention to the cash stops. The prize won the Outdoor Grand Prix. The president of the Outdoor Lions jury described the GAYTM work as important and brave. For different reasons, some might say all of these examples were brave. Each idea required the agency team to convince the client to believe in and support their bold ideas, and in the case of Lego – multiple clients. Each of these cases represents very unique solutions that defined and worked around what others would consider constraints of each media channel.
In a Cannes talk this week, CEO of Yahoo! Marissa Mayer reminded us that creativity loves constraint. Working with a blank canvas sucks. Ambiguity is the bane of creativity, while constraints represent opportunities for us to be inspired to solve problems.
Creativity and innovation in media starts and ends with inspiration, like a cycle. In her talk, Marissa told us that Yahoo! has adopted a maniacal focus on delivering inspiring experiences to their consumers through the products they develop. For Yahoo! inspiring consumers drives usage. The media experiences we deliver to consumers should follow the same mantra. Creativity and Innovation hold the power to inspire consumers and ultimately motivate them to action. We know innovation works; efficacy is a big consideration in the judging in Cannes with results & effectiveness weighted at 35%.
Research shared at last year's CMDC Innovation Symposium in Toronto showed that award winning innovative media work delivers disproportionate ROI for brands compared to other executions. As an industry, Canada should be striving to deliver even more innovative work because it's not only effective, but productive, in the sense that good work from one of us inspires better work from all of us. At a UM Storytelling Workshop this week, there was discussion about the importance of taking the time to look at award winning work. Great ideas can inspire great work from others, which results in more inspiration, elevating the quality of work in our industry as a whole. This is the magic of Cannes.