GroupM shuffles its North American c-suite
Details on Harvey Goldhersz becoming the North American chief data officer at the company, and who is taking over his post at MediaCom.
GroupM has announced Harvey Goldhersz is becoming chief data officer and CEO of GroupM Analytics for North America.
Goldhersz has been with GroupM's MediaCom since 1998, working since 2011 as its North American CEO. That role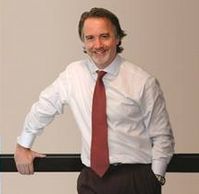 will be taken over by Phil Cowdell (pictured left), who had been working as president of client services for GroupM.
Cowdell will be working with MediaCom Canada's CEO Jamie Edwards, who recently announced a shuffle in his office, hiring Kevin Johnson from Havas Media and moving Viki Alincy to the position of CMO.
MediaCom Canada posted billings of $840 million in 2013 according to the latest activity report from RECMA.