Spotted! Corner Gas gets singing at TIFF
Creators of Corner Gas: The Movie are asking people to sing the show's theme song for a chance to be part of the film's upcoming release.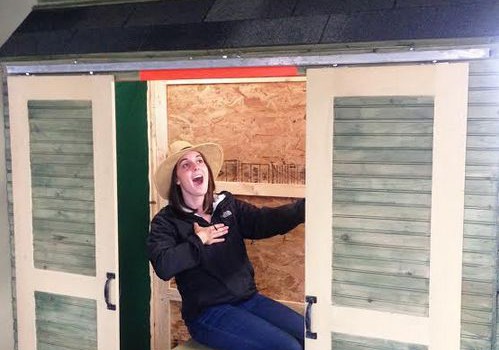 Corner Gas: The Movie is asking people to sing the theme of the show and film in Toronto during TIFF for the chance to be part of the upcoming movie.
From Sept. 4 to 13 the movie is bringing the Corner Gas Sing-A-Long Booth to the corner of Queen St. and John St. outside CTV's headquarters. Fans are invited to step into the booth and karaoke-style sing "Not a Lot Goin' On," written by Craig Northey and Jesse Valenzuela. The recorded voices of people who come by will be compiled into a choral mash-up at the end of the film, which is coming to theatres this December.
Virginia Thompson, executive producer on the movie, tells MiC that video of some of the singers will also be used in the credits during the theatrical release, giving people an incentive to come out and watch the movie in theatres rather than waiting for its TV debut, which is also coming in December on CTV, The Comedy Network and The Movie Network.
"We hope to get hundreds and then have people go to the theatre and hear what it sounds like," she says. "We want to promote the specialness of the movie experience."
People who aren't able to come to Toronto to sing in person can submit their tune online at Cornergasthemovie.com from Sept. 4 to 18.
Thompson says the sing-a-long is the latest of many marketing initiatives to come from the movie that aim to gets fans involved. The movie launched with a Kickstarter with fundraising prizes like set tours or naming characters in the movie.