Spotify launches in Canada
One of the leading music streaming services has brought its catalogue of 20 million songs north of the border, with an ad-supported free version.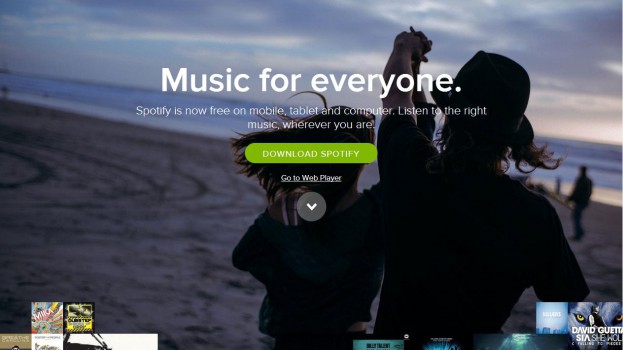 After years of speculation, Spotify is available in Canada starting today.
Canadians now have access to Spotify's entire catalogue of over 20 million songs through the web player or free app with no regional restrictions.
There is a free, ad-supported version of the service, which plays a 30-second audio ad roughly every five to seven songs. There is also a premium version that is ad-free and allows users to download songs for offline listening. The premium version costs $9.99 a month and is available now as a 30-day free trial.
Spotify also offers real-time suggestions around the artists that are popular on the service in a user's area, as well as radio streams based around a genre or artist.
By comparison, Rdio, which recently launched the free version of its platform, boasts 30 million songs in its catalogue with a premium service and similar features to Spotify. Songza, which provides curated playlists, has a $4 a month premium version.
The Spotify app became available for download in Canada in July and the service began bringing on Canadian users by invite-only in August.
Many of those invites were seeded by the service's brand partners, which in Canada include Subway Restaurants, TD, Heineken, Honda Canada and global partner Coca-Cola. Subway is contributing to the launch with a "Fresh Tracks" playlist, curated based on nominations from users, one of whom will be given a free one-year premium sponsorship and a $500 Subway gift card. The media buy for Subway's pre-launch invite giveaway – a "Spot the Monkey" campaign done through the restaurant's social media accounts – was done by Carat with social media handled by Veritas.
A report from the Media Technology Monitor in May said that streaming audio services had doubled in 2013.
Related:
Pick your Platform: Steve Meraska on Spotify's noteworthiness
Can streaming services hit a high note?