Tim Hortons makes a major hockey play
The QSR has signed a deal with TSN around the sport, making it the title sponsor of Tim Hortons That's Hockey.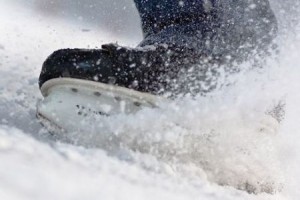 Getting in just under the whistle for tonight's opening game, Tim Hortons has announced a new partnership with TSN around its NHL coverage.
The deal, which was arranged by Mindshare, will expand the QSR's work to become a title sponsor of  TSN's daily show That's Hockey, which will now be known as Tim Hortons That's Hockey.
The Tim Hortons brand will be integrated throughout Tim Hortons That's Hockey, such as by highlighting the Timbits Hockey program, which supports more than 300,000 young Canadians each year.
"They've been involved with our coverage over the years, but what's exciting with this is that Tims is now being integrated into our editorial coverage," Nathalie Cook, VP of sales and brand partnerships at TSN, tells MiC. Cook could not disclosure the length or cost of the deal, but did say that the nature of the partnership is in line with an increasing demand from sponsors to find ways to integrate brands into sports coverage that goes beyond simple in-game segment sponsorship.
"[Partners are] challenging us to be more creative and go beyond a simple sell," she says. "As an industry, we know we to be better at integrating since we know that the viewer is going to take notice when we do."
Tims is also sponsorsing Post2Post, Jamie McLennan's weekly video series on goaltending and the "Keys to the Game" segment within TSN's regional broadcasts of Winnipeg Jets, Ottawa Senators and Toronto Maple Leafs games. The segment gives point form notes on the aspects of the game it will take for the team to win.
Tim Hortons That's Hockey premieres tonight at 5:30 p.m. EST  on TSN4 and TSN5 with a look at the season-opening match-up between the Maple Leafs and Montreal Canadiens before moving to its regular 7 p.m. timeslot across the network of five national feeds.
In addition to sponsoring the TSN broadcasts, Tim Hortons will be a sponsor for French NHL broadcasts through TVA Sports, is the official coffee of the NHL, has the title sponsorship for the Tim Hortons Heritage Classic and has deals with each of the Canadian teams. It also has a partnership with current NHL star and former Timbit Hockey player Sidney Crosby.