Integration of mobile, social and OOH will grow in 2015: Arakgi
Outfront Media's VP and GM Nick Arakgi says that in the fast-paced media biz, more face-to-face time is needed to deliver effective solutions for clients.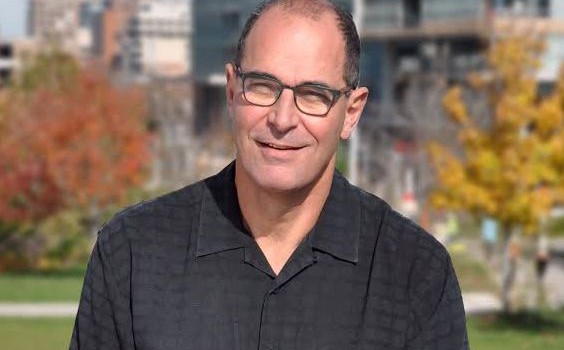 As one year closes and another one begins to rev up, MiC is asking industry leaders to look back on the events that changed their business in 2014 and predict the trends that will shape it in 2015. Next up is Nick Arakgi, VP and general manager of Outfront Media.
What 2014 event or trend had the biggest impact on your business or team, how has it changed the most?
As a result of our separation from our former parent company CBS Corporation, we underwent a complete rebranding in 2014. This has resulted in a new brand, new logo, new colours and a new mission statement. The rebranding effort has been a huge undertaking for us, but the launch of Outfront Media has created a tremendous opportunity for the team to re-energize, refocus  and recommit  to our clients and agency partners. We're very excited.
What buzzword should stay in 2014?
Big data. Little data. What's next, super-size your data? Yikes. Please, data is data. It's what you do with it that matters most.
What are the top three things those in the Canadian media business need to be paying attention to as we head into 2015?
The continued evolution of OOH: yes this may seem self-serving but OOH still remains the last of the traditional media platforms capable of delivering mass audience reach while at the same time having the ability to be extremely niche and targeted. This combination will only be empowered by new technology. We're really pumped about the future and given the entry of a number of traditional broadcast and publishing companies into the OOH space, it appears that other media are equally excited about enhancing their audience platforms with the addition of OOH properties to their portfolios.
Creative: The medium may be the message but the message needs to connect and engage. All media can and will manage to put the message in front of an audience but it takes great creative to connect and engage with that audience. We must continue to educate, cultivate and celebrate great creative in all media.
Communication: Driven by technology, we are all dealing with a rapidly escalating pace of business. Effective knowledge management and information exchange is increasingly important in order for us to deliver on-target solutions within tighter time frames.  It is imperative that we continue to collaborate with our industry partners to find ways of increasing precious face-to-face time in order to gain a fuller understanding of our client's business needs and afford us the opportunity of delivering effective solutions.
What is your prediction for the trend that will shape the media business in 2015?
I'm expecting there will be greater integration of mobile and social media with OOH. This trend has been growing over the past year or so but it's still more the exception than the rule. There are many avenues for incorporating OOH to enhance digital strategies and that linkage will ultimately deliver greater campaign results for advertisers.