Garvie on viewability: 'We wanted to get ahead of this conversation'
Stuart Garvie on Bell Media's move towards 100% viewability and the challenges of automated media buying for large-scale premium content.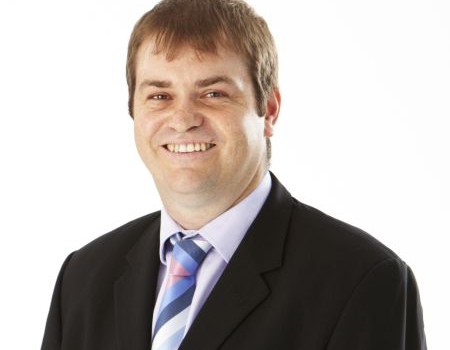 A demand for greater transparency in the world of digital media has driven Bell Media's decision to pact with an established analytics provider, Stuart Garvie, president of Bell Media Sales tells MiC, nine weeks after taking on his new role.
The company announced its partnership with Moat Analytics in early August, giving marketers access to third-party viewability records as they manage their campaigns on its online properties including CTV.ca, TSN.ca and RDS.ca. Viewability is a complex and much debated issue in the world of digital media with publishers and advertisers often warring over numbers. With this move, Bell has effectively closed possibilities for potential debate over numbers with its clients.
"We, as Bell Media, wanted to get ahead of this conversation because it's been led by various posturing and we want to get in there to make sure that we understand how viewable our content is," says Garvie. "We can make sure that the stuff we're selling, people are seeing."
Garvie took over at Bell Media Sales in May this year. He replaced Mary Ann Turcke, who held the role until her appointment as president, Bell Media in April 2015 following the departure of Kevin Crull. Garvie, a long-time media agency exec, brings that understanding and expertise into his new role.
Over the course of an interview in which he discussed Bell Media's focus on transparency for its clients, he also talked about the challenges of adapting big media to the programmatic playground. As Julian Mossanen argued Friday in his opinion piece on buzzwords, Garvie too feels that big words get bandied about without comprehension of what they involve.
"I think that people assume that big media vendors  with premium content just flick a switch and suddenly they're automated," says Garvie. "There's an awful lot of process that we need to go through and clean up to get to a point where we are able to automate certain things."
The company is working hard to automate its buying processes. That option is not yet available to its clients.
Preparation and systemic changes are not the only spoke in Bell Media's programmatic wheel. Fraud in real-time bidding – double booking, double auditing and double auctioning – is another major concern for the publisher. "We've very cautious of real time bidding," says Garvie. "Will we move to a point where people can access our inventory on an automated basis? Yes, probably."
As the company transitions towards addressing the media needs of the day, its focus, says Garvie, is squarely on serving up the best-in-class premium content and buying space for its clients. "We have some of the most powerful media channels in Canada and we have to prove to our customers that they are the most useful ways to address their customers."