The Globe Alliance bags Hearst representation
With the addition of Hearst Digital Media to its portfolio, the network's new lifestyle and entertainment division is aimed at building custom executions for brands.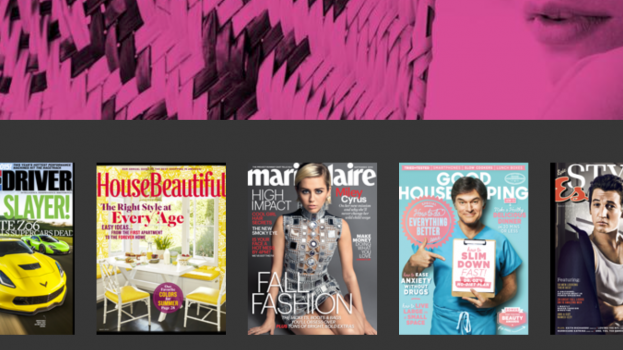 The Globe Alliance has announced the launch of a new division to support the addition of Hearst Digital Media to its network. 
The addition, announced by the Globe and Mail, will be called Alliance Lifestyle & Entertainment Group and will focus on building integrated executions and custom sponsorships for clients on all its premium brands.
The division, as well as the Hearst partnership, signals the network's growth in the lifestyle and entertainment sector, according to Andrew Saunders, chief revenue officer, the Globe and Mail. The expansion was also part of a strategy to give marketers reach to a younger female demo, through Hearst brands like Seventeen and Elle. 
"It's big news for us," says Saunders. who says the company started looking at expanding its lifestyle and entertainment offerings based upon the success of its own lifestyle products, Globe Style in print and Globe Life in digital. "In the past we have invested quite heavily just in Globe Life and Globe Style and we've seen some great traction on those products." Saunders says the Globe's female print readership on Saturdays is up from 48% in the spring of 2013 to 55% in the spring of 2015 since the launch of Globe Style; the newspaper's female readership is at 620,000 today, he says.
With the new titles, the company can offer a wider range of opportunities to advertisers for premium content with extensive reach, says Saunders. "We've got a strong platform for adults, for boomers, for men, for investors, for business decision-makers but with this, we are going after a female audience."
The addition to its portfolio allows marketers to reach an affluent demo much like the average Globe reader but without duplicating its existing readership. "We also know that in our core Alliance properties that there was very low duplication with these properties, that was part of the other evaluation that we looked at."
The Globe Alliance's network has a reach of 18 million people, and its lifestyle and entertainment division will be able to reach 11.7 million Canadians. That sector ranks in the top ten for women in the 25-to-54 demographic from households earning in excess of $100,000.
The Hearst digital representation includes 17 titles including Good Housekeeping, ELLE, Elle Decor, Esquire, Harper's BAZAAR and Marie Claire to its portfolio. As the Canadian media sales representative for the Hearst Portfolio, the Globe Alliance now has access to 120 million global readers.
Partner brands within the Globe's network also include the Wall Street Journal, The Guardian, Rolling Stone and US Weekly.
Some of the Hearst properties were previously represented by TC Media. Others had been split up or sold directly.