The Edmonton Journal refresh
As Postmedia's latest publication to update, the paper has rolled out a new print product and rebranded its digital products to highlight its diversified reach.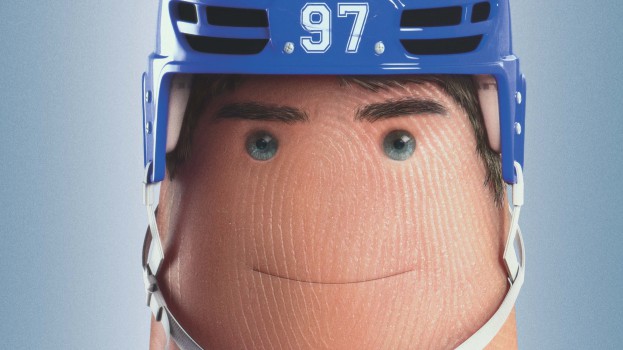 Alberta's Edmonton Journal has a new face. This month the Postmedia publication has relaunched with an emphasis on digital products aimed at maintaining its print readership and expanding its audience across desktop, mobile and tablet.
The rollout of the refresh is a continuation of Postmedia's effort to "reimagine" products across all its metro destinations with a focus on expanding each publication's digital outfit. Despite posting quarterly losses, Postmedia saw a boost in digital advertising in its first quarter report in 2015. In April this year, the company also launched its native advertising platform aimed at giving advertisers a more streamlined platform through which to reach target audiences. 

With its latest refresh, the company has added a new print publication to its suite of offerings: NP in the Edmonton Journal. That addition comes just as La Presse announces that it is shutting down its weekday print editions to focus primarily on digital. Edmonton Journal's new product is part of Postmedia's strategy to diversify its product range across demos, explains Cole Reiken, VP of Digital Businesses at Postmedia. NP in the Edmonton Journal is an eight-to-12 page publication that features national and international news and commentary from the National Post and analysis from some of the papers' top columnists like Christie Blatchford and Andrew Coyne.
The demo for that publication skews older, says Reiken, explaining that the rollout is part of a strategy that develops content separately for its four properties: print, web, mobile and tablet. Two years ago the company conducted cross-Canada market research around news consumption behaviour and developed its diversified portfolio accordingly.
A separate mobile team develops short-form local news, event, entertainment and sports content for the mobile users in the Edmonton region. That team is also developing content that will allow Apple watch wearers to receive push notifications for content that is relevant to them, says Reiken. 
"We have proprietary analytics that focus on audience selling. We can get [advertisers] the audience they want regardless of the platform. If they want to target a 4o- to 50-year-old individual looking to buy a home or refinance his or her mortgage, we can identify that person and deliver an engaged audience."
As part of the redesign, the paper's masthead features its name against a backdrop of 
Edmonton's River Valley bathed in orange hues as per its launch period. The rebranding, which features the Edmonton skyline, is focused on reinforcing the connection between the city with the Edmonton Journal, and is visible across all the paper's platforms. 
Alongwith its rebrand, the paper has also launched an advertising campaign, titled "At your fingertips," which has been developed in partnership with creative agency Sid Lee. That campaign features local Edmonton "fingertip" characters (see photo) bringing attention to the paper's chief categories like sports, politics and business.
"The 'fingertips' campaign is tied in to the concept that everything you need to know about Edmonton is at your fingertips," says Reiken.
Edmonton Journal editor Margo Goodhand says the rebrand takes into consideration reader feedback and has been developed with the intention of tailoring content by individual choice. "By customizing information to what our audiences have told us they're interested in based on how they access the Journal, our journalism has a broader reach and wider impact now than at any time in our history."
The redesigned smart phone app is downloadable through iTunes and Google Play.
The Edmonton Journal is read by 394,000 adults per week, according to NADbank numbers provided by Postmedia. Its digital platforms had an average audience of 1.1 million for April to June, according to comScore data.