Weak Canadian dollar impacts Postmedia quarterly results
The media co has posted a $54.1 million net loss for the period ending Aug. 31, 2015 largely due to foreign currency exchange losses.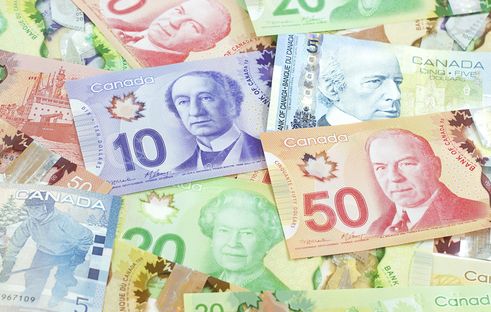 Postmedia's losses continued into the fourth quarter of the financial year, with the newspaper company posting a loss of $54.1 million for the period ending Aug. 31, 2015. While year-on-year revenue increased by $76 million, this increase was largely attributable to the Sun Media acquisition earlier this year. Without that the company suffered a $67.2 million decline in print advertising revenue, as well as print circulation revenue losses of $9.7 million and digital revenue losses of $1.3 million.
Operating losses for the newspaper company can be attributed largely to a $19.4 million loss on derivative financial instruments compared to the previous quarter, coupled with the continued slump of the Canadian dollar against the U.S. dollar leading to an increase in foreign currency exchange losses to the tune of $19.387 million for this quarter.
However, these losses were offset to some extent by a reduction in operating loss and a recovery of operating losses. Operating income before depreciation, amortization, impairment and restructuring increased by $6.6 million from the previous quarter, amounting to $22.3 million. That increase was largely due to income from the Sun papers acquisition of April 2015; excluding that, operating income fell by $6.1 million for the quarter.
The fourth quarter saw a revenue increase of $83.4 million from the previous quarter, up to $230.2 million. But that increase, too, was largely due to the revenue from the Sun publications. Excluding the Sun papers, revenue fell $13 million, year on year.
Print advertising revenue took a hit, falling 13.7% and amounting to $10.2 million. Print circulation revenue also fell by 4.8%, amounting to $2.3 million with digital revenue falling 2.4% this quarter.
The company also experienced an increase in production costs on account of outsourcing the production for Montreal Gazette, The Vancouver Sun and The Province. 
The company continues to struggle with its revenue-generation strategy. This week, despite investing heavily in tablet editions for the Calgary Herald, Ottawa Citizen and Montreal Gazette, it discontinued its evening tablet editions, which launched last year.
For the year ended Aug. 31 2015 the media co posted a net loss of $263.4 million compared with $107.5 million for the year ending in 2014. Revenue for the year ended Aug. 31, 2015 was $750.3 million, compared with $674.3 million (2014), an increase of $11.3%. Again, with the exclusion of the Sun Media brands, revenue decreased by $77.6 million or 11.5% for the year ended Aug. 31, 2015. Those losses were attributed to losses in print advertising revenue (17.9%), print circulation revenue (5%) and digital revenue (1.5%).
Postmedia continues its cost-reducing strategy with the aim of cutting $50 million in operating costs by the end of fiscal 2017. This quarter's contribution to that goal was about $14 million, according to the report.